Home
> Bosch Serie 4 BFL523MB0B Built-In Black 800W 20L Microwave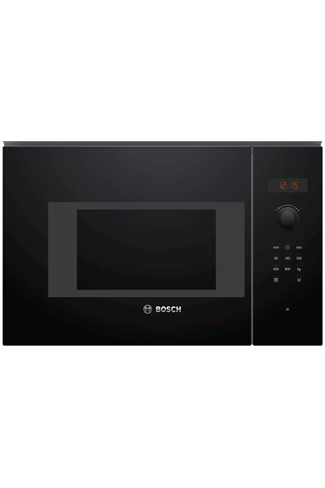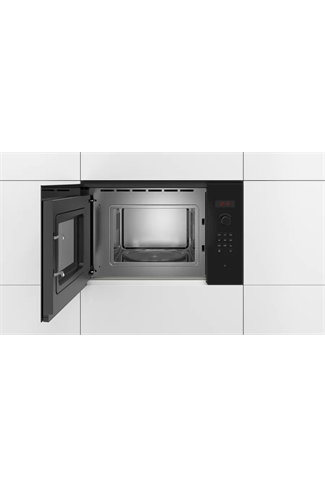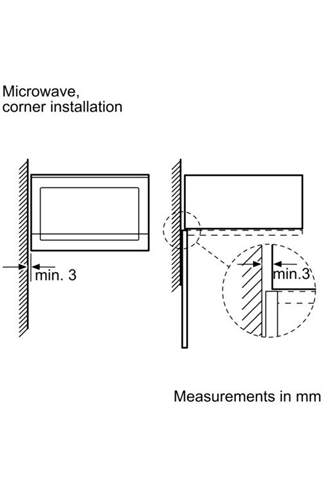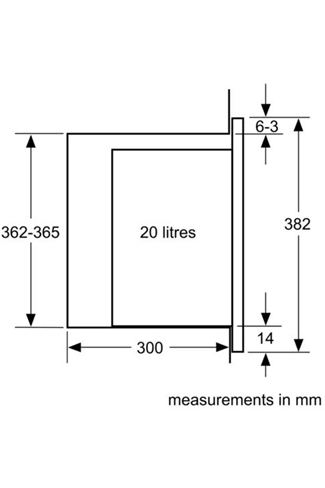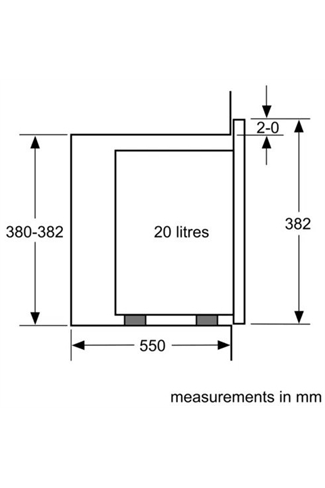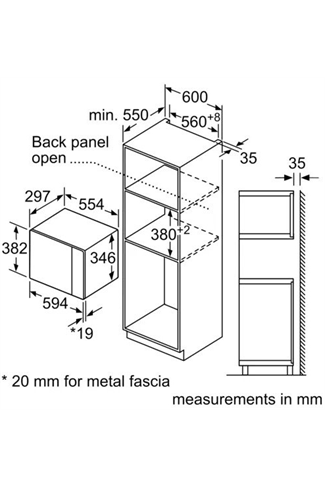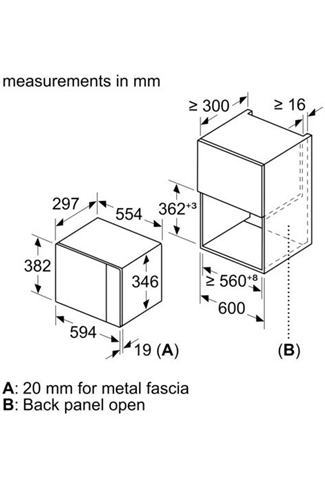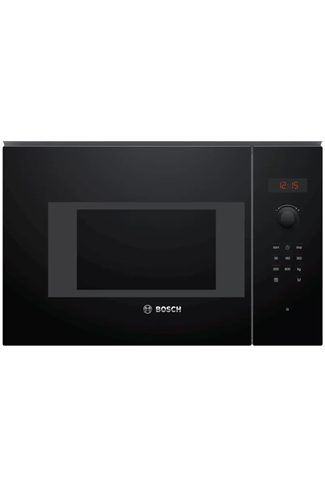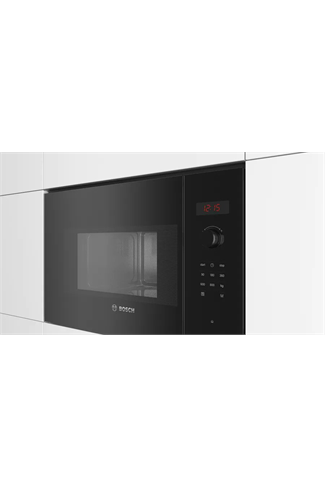 Bosch Serie 4 BFL523MB0B Built-In Black 800W 20L Microwave
Special Order Item:
This item is currently out of stock.
Main Features
Dimensions
Height: 38cm; Width: 59cm; Depth: 32cm
The Bosch Serie 4 BFL523MB0B built-in black 800W 20 litre microwave not only looks great, but comes with multiple functions and features for a hassle-free heating.
Handy Features
The generous 20 litre main cavity is ideal for heating up smaller side dishes or defrosting delicious leftovers from the freezer. Additionally, the 25.5cm glass turntable is ideal for fitting larger sized crockery.
Furthermore, the electronic clock timer makes keeping track of cooking times much easier. You'll even be able to clearly see the contents thanks to the bright LED light.
Multiple Power Levels
Unlike other standard microwave models, the BFL523MB0B comes with a handy five power settings for complete flexibility. This includes 90W, 180W, 360W, 600W and 800W power levels.
Whether you're looking to gently defrost leftovers or prepare a side dish to a larger meal, the multiple power levels ensure perfect results with every meal.
Contemporary Design
The sleek black exterior is great for households looking to modernise their existing kitchen interior. Furthermore, the retractable dial and touch controls help create a seamless look.
Partnered with a matching black oven, you'll have no problem impressing your guests with your stylish kitchen. Fit snuggly inside your existing kitchen units, you won't have to worry about using up vital counter space.
An ideal choice for busy households looking to expand their cooking capacity, the Bosch Serie 4 BFL523MB0B built-in black 800W 20 litre microwave will make your kitchen experience simpler.
Key Information
Dimensions
(H): 38cm; (W): 59cm; (D): 32cm
Guarantee & Warranty
Length of Warranty
2 years
Performance
Microwave
More Information
Recommended / Related Products