Home
> Zanussi ZWF91483WH White 9kg 1400 Spin Washing Machine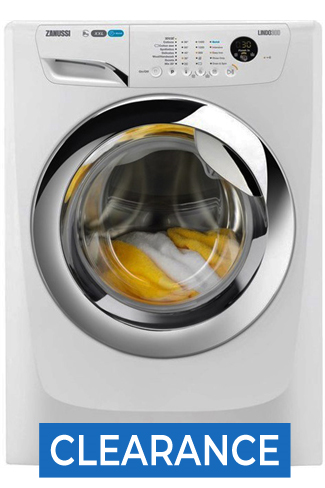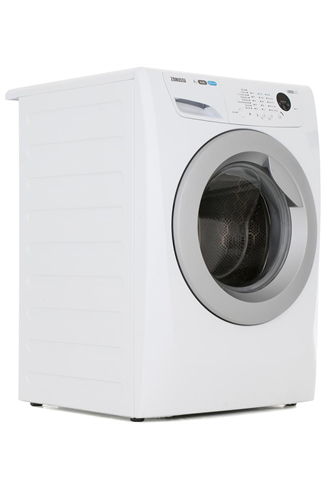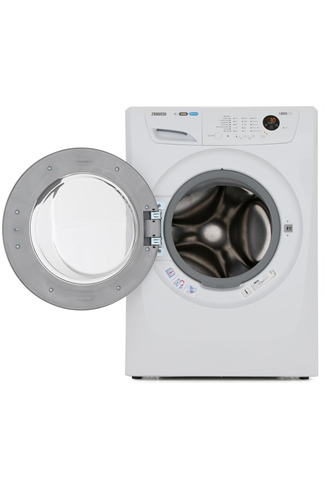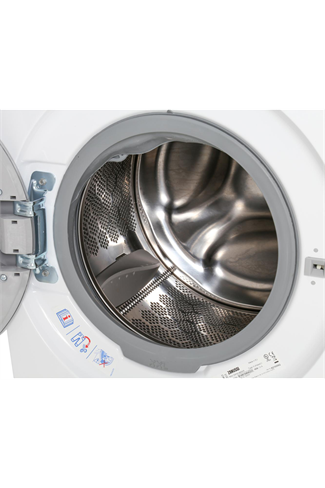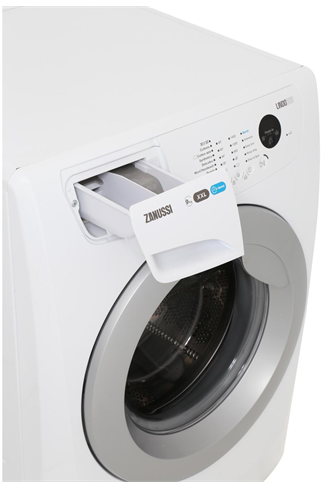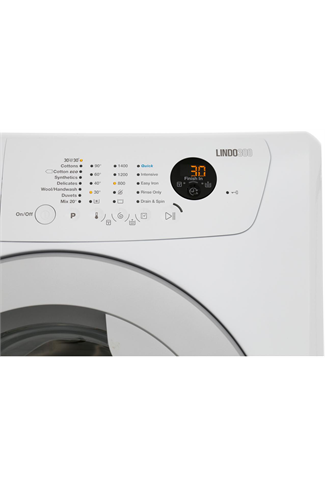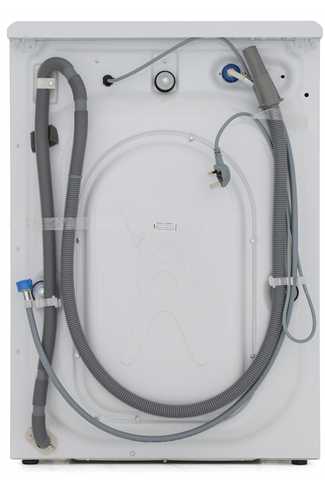 Zanussi ZWF91483WH White 9kg 1400 Spin Washing Machine
Available from Wednesday, 29/05/2019
Available from Today, 27/05/2019
Main Features
Dimensions
Height: 85cm; Width: 60cm; Depth: 60cm
The Zanussi ZWF91483WH white 9kg 1400 spin washing machine is superb choice for households in need of a large washing capacity. Equipped with an abundance of programmes, practical features and modern design, this model will not disappoint!
XXL Capacity
Featuring a huge 9kg washing capacity and an effective 1400 spin speed, this ZWF91483WH will wash more of your dirty laundry in one cycle. Ideal for larger households, this Zanussi washing machine will save you time and effort.
In addition to the XXL drum capacity, the XXL door makes loading and unloading your laundry effortless. This is great for washing your bedding, including king size duvets!
Useful Features
Equipped with a range of user-friendly features, the ZWF91483WH will take the stress out of doing the laundry. From Anti-Flood protection to Child Lock function, this model provides the ultimate convenience for any household.
Complete with a modern LCD display, you can adjust your wash settings and monitor progress of programmes at a quick glance. Prevent accidents with the Child Lock feature, perfect for families with plenty of curious hands.
The Inverter Motor is the most impressive aspect of this Zanussi washing machine. Made with fewer moving parts, this model has a reduced noise level during the spin cycle. Furthermore, as there are fewer moving parts, this model is less likely to breakdown.
Convenient Programmes
Armed with 8 useful programmes and additional settings, the Zanussi ZWF91483WH will take care of your garments with little effort. From wool garments to delicate silks, most garments in your wardrobe will be looked after. Other programmes include:
30@30
Cottons
Cottons Eco
Synthetics
Delicates
Wool/Handwash
Duvets
Mix 20
Forgotten to wash your work clothes, or need a last minute party outfit? The 30@30 wash programme will wash a 3kg load at 30 degrees Celsius at an impressive 30 minutes! This will keep your energy and water consumption as low as possible, saving you money.
Furthermore, the Quick Wash feature will reduce any programme time by up to 50% of a standard cycle. This makes it great for busy households with limited spare time.
Awarded an amazing A+++ energy efficiency rating, this Zanussi ZWF91483WH white 9kg 1400 spin washing machine will save you money with every wash. An ideal model for family households, you'll be able to tackle any dirty laundry pile completely stress-free.
Key Information
Dimensions
(H): 85cm; (W): 60cm; (D): 60cm
Maximum Spin Speed
1400RPM
Guarantee & Warranty
Length of Warranty
2 years
Performance
Maximum Spin Speed
1400RPM
Annual Energy Consumption
211kWh
Annual Water Consumption
10390L
Wash Programmes
More Information
Recommended / Related Products