Home
> Zanussi ZWF81443W 8kg Washer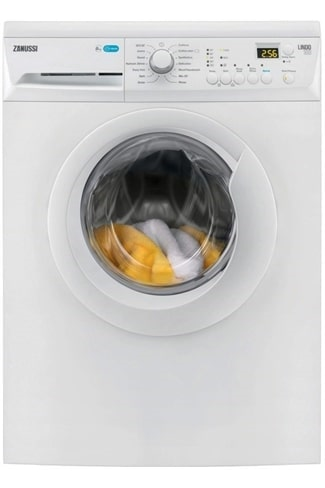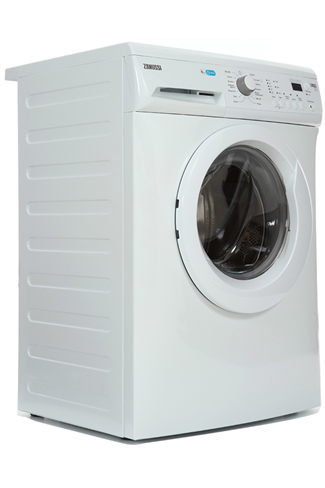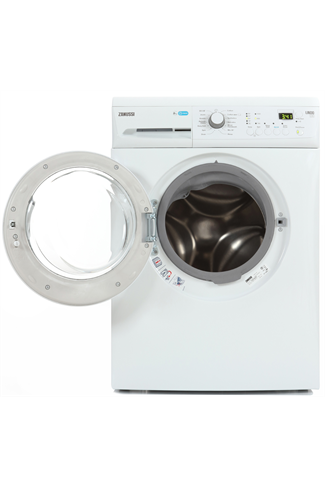 Zanussi ZWF81443W 8kg Washer
Available from Tuesday, 26/06/2018
Main Features
Dimensions
Height: 85cm; Width: 60cm; Depth: 52cm
The Zanussi ZWF81443W is a large capacity 8kg washer and is one of many Zanussi appliances we have to offer you here at Kitchen Economy.
With 15 wash programmes to choose from including a specialist duvet, jeans and easy iron programmes, this washing machine will help make life a lot easier for you when it comes to getting your laundry done. As well as this, the quick 30 minutes at 30 degrees option washes your laundry at a lower temperature to help save energy.
This programme is one of many reasons that this 8kg washer has been awarded an A+++ energy rating. The other economical features of this appliance include the 171kWh annual energy consumption, 9,499 litre annual water consumption and the 1400RPM spin speed. The spin speed combines with the AquaFall system to help ensure the washing powder or detergent you are using is used more effectively, getting to work a lot quicker!
Just in case all of these fantastic features weren't enough, the Zanussi ZWF81443W also comes with a 2 year guarantee. So you can put your mind at rest knowing you are buying one of the many quality Zanussi appliances that we stock here at Kitchen Economy.
Key Information
Dimensions
(H): 85cm; (W): 60cm; (D): 52cm
Maximum Spin Speed
1400RPM
Guarantee & Warranty
Length of Warranty
2 years
Performance
Maximum Spin Speed
1400RPM
Programme Time (based on Standard 60°C Cotton Programme at Full Load)
4.07hrs
Annual Energy Consumption
171kWh
Wash Programmes
More Information
Recommended / Related Products