Home
> Zanussi ZDP7202PZ White 7kg Condenser Dryer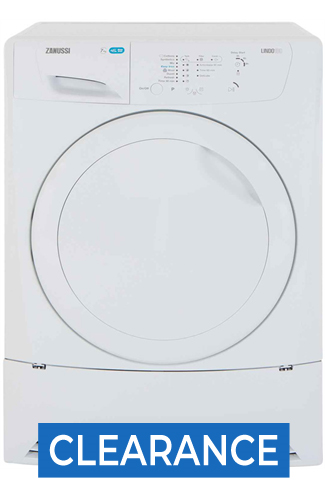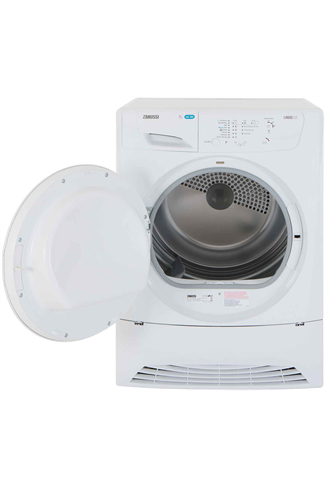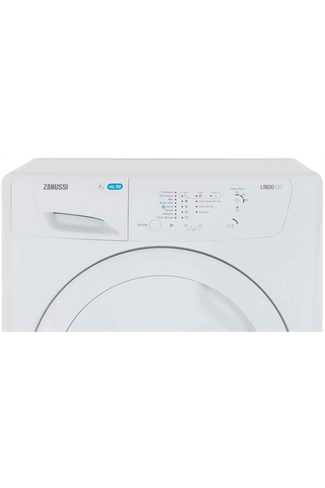 Zanussi ZDP7202PZ White 7kg Condenser Dryer
Available from Wednesday, 29/05/2019
Available from Today, 27/05/2019
Main Features
Dimensions
Height: 85cm; Width: 60cm; Depth: 57cm
If you are looking to replace the existing tumble dryer in your home and want a no nonsense appliance that will dry your laundry with ease, the Zanussi ZDP7202PZ white 7kg condenser dryer is just what you need!
Less Ironing Time
This 7kg tumble dryer is an excellent appliance for medium sized households and will easily keep up with the demands of the laundry. There are a total of 11 drying programmes to choose from including a specialist programme for duvets and an easy iron programme to help save you time when ironing after your laundry has dried.
With a surprisingly quite 65dB noise level, it's no shock that this Zanussi condenser dryer has been awarded a B energy rating, which is also partly down to the 504kWh annual energy consumption.
This Zanussi ZDP7202PZ white 7kg condenser dryer also comes with a 1 year guarantee to help reassure you that you have purchased a high quality appliance for your home. Perfect for a busy working family, this freestanding model will save you time!
Key Information
Dimensions
(H): 85cm; (W): 60cm; (D): 57cm
Guarantee & Warranty
Performance
Dry Programmes
More Information
Programme Selector
Digital
Recommended / Related Products