Home
> Valor V50GTCLWHI Twin Cavity Gas Cooker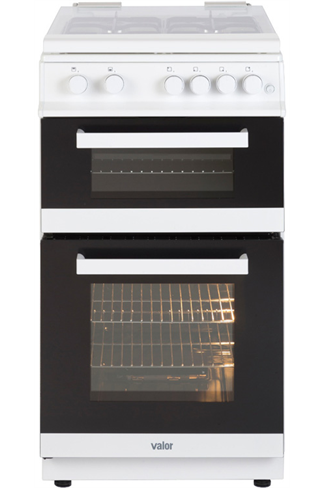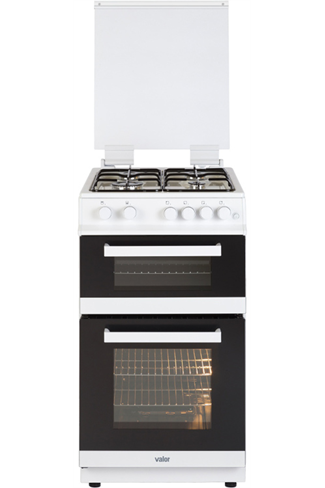 Valor V50GTCLWHI Twin Cavity Gas Cooker
Available from Thursday, 21/06/2018
Main Features
Dimensions
Height: 90cm; Width: 50cm; Depth: 60cm
KE Review

The VALOR V50GTCLWHI Twin Cavity is perfect for anyone with limited space in their kitchen, with the smaller design there isn't any compromise on performance and delivers as you would expect.
Modern kitchen in some homes are smaller these days and so the Valor V50GTCLWHI is perfect, the main oven has a 62 litre gross capacity, and the top cavity has a 37 litre gross capacity, plenty of room to cook a family meal.
There are four gas burners on the hob, perfect for that family roast dinner or when you're entertaining guests and with its glass oven doors you can keep an eye on you delicious meals.
The V50GTCLWHI is fitted with a flame failure device (FFD). This feature will shut off the gas when there is no flame to prevent a build of gas in the kitchen.
Key Information
Dimensions
(H): 90cm; (W): 50cm; (D): 60cm
Guarantee & Warranty
Manufacturers Guarantee
3 years
Performance
Main Cavity Features
Removable Inner Glass Door
Yes
Second Cavity Features
Hob
Surface Material
Enamel Pan Supports
More Information
Recommended / Related Products