Home
> Royale ROYTT29 Table Top Cooker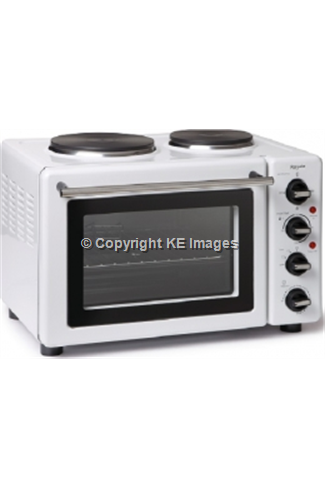 Royale ROYTT29 Table Top Cooker
Available from Monday, 22/01/2018
Special Order Item:
This item is currently out of stock.
Main Features
Dimensions
Height: 34cm; Width: 41cm; Depth: 51cm
If you are looking for a small but effective cooker for your kitchen, this mini cooker is just what you need.
The Royale ROYTT29 is a fantastic table top cooker for your kitchen and provides a compact alternative to a conventional cooker. The 30 litre capacity static oven is large enough to prepare your cooked meals and there are 2 solid hotplates on top of the appliance for heating vegetables or soups.
As well as this, the Royale ROYTT29 table top cooker comes with a 1 year guarantee.
Key Information
Dimensions
(H): 34cm; (W): 41cm; (D): 51cm
Main Cavity Features
Hob
More Information
Recommended / Related Products