Home
> New World NW50THLGBK 50cm Black Gas Cooker with High Level Grill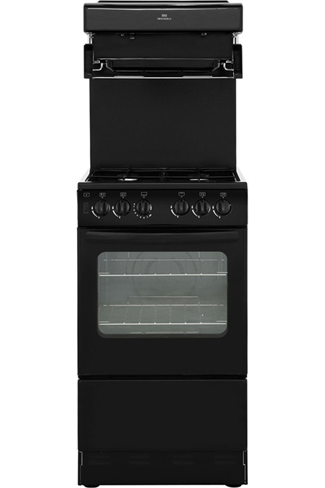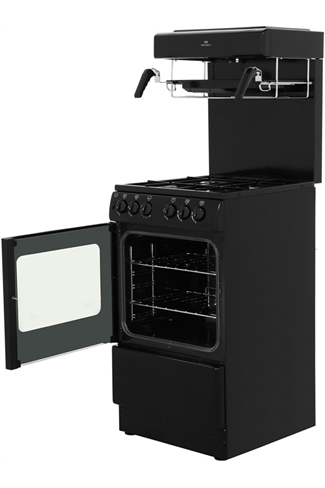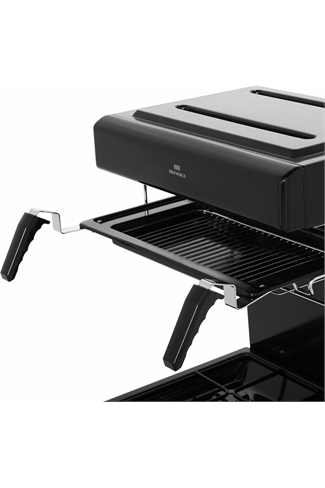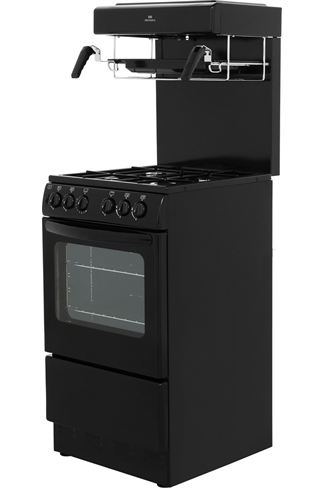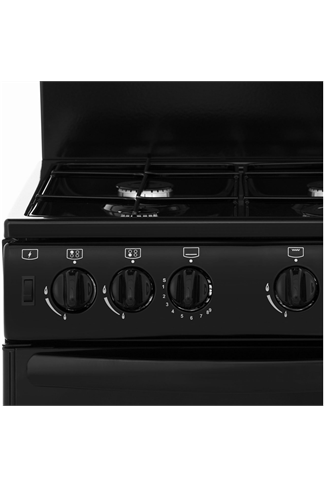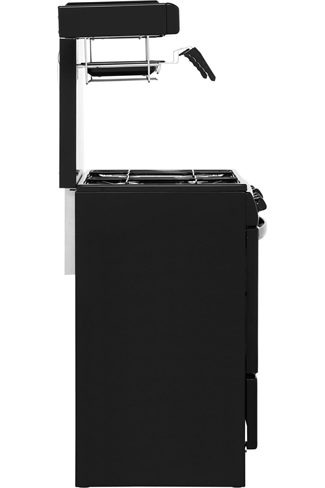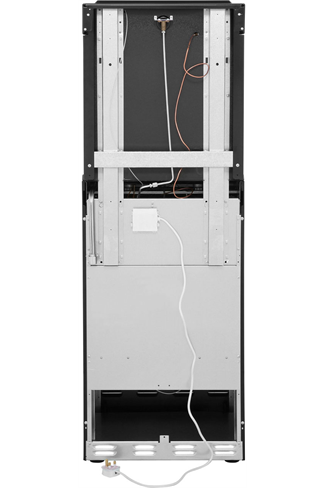 New World NW50THLGBK 50cm Black Gas Cooker with High Level Grill
Available from Wednesday, 21/08/2019
Available from Today, 19/08/2019
Main Features
Dimensions
Height: 141cm; Width: 50cm; Depth: 60cm
The New World NW50THLGBK 50cm black gas cooker boasts a high level grill, four burner hobs and a spacious 64 litre conventional gas oven. A perfect choice for smaller households who have limited space, this freestanding model provides instant heat for your cooking experience.
Convenient Cooking
Equipped with a generous 64 litre conventional gas oven and a high level grill, this NW50THLGBK creates a convenient cooking environment for baking, roasting and heating multiple dishes. Whilst the high level grill lets you brown and crisp pizzas and bacon. The four gas burners provide instant heat to boil, fry and heat food quicker than an electric counterpart.
The traditional conventional oven lets heat rise to the top, whilst the bottom remains cooler. Ideal for roast dinners, you can place crispy potatoes on the top shelf, a joint of meat in the middle and a dessert on the bottom. Featuring a glass door, you will be able to monitor your culinary adventures with ease.
Cleaning Made Simple
The removable inner glass panel gives you the freedom to reach all areas of the door, allowing you to keep your NW50THLGBK in the best condition. Furthermore, the ceramic enamel interior makes removing grease and grime a simple process. The smooth surface means you can wipe down the main oven cavity with a warm damp cloth or sponge.
Installation Requirements
To ensure the New World NW50THLGBK is installed safely, there are some minimum clearance measurements needed above the high level grill and to the sides. For this model it is required that you have:
550mm above the top
150mm on each side
If you're keen on creating quick snacks and lazy breakfasts, this New World NW50THLGBK 50cm black gas cooker is the perfect choice for you! Capable of handling large meals to delicate bakes, you will be able to keep hungry mouths fed with ease.
Key Information
Dimensions
(H): 141cm; (W): 50cm; (D): 60cm
Guarantee & Warranty
Manufacturers Guarantee
1 year
Performance
Hob
Surface Material
Enamel Pan Supports
Main Cavity Features
More Information
Recommended / Related Products