Home
> Lec TF55159W 60/40 White Frost Free Fridge Freezer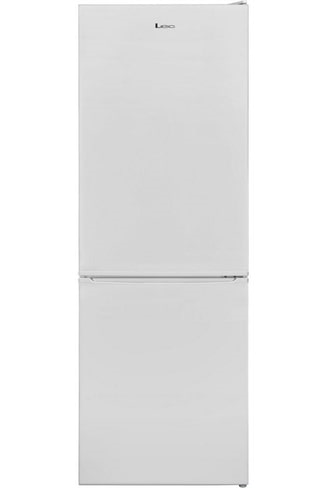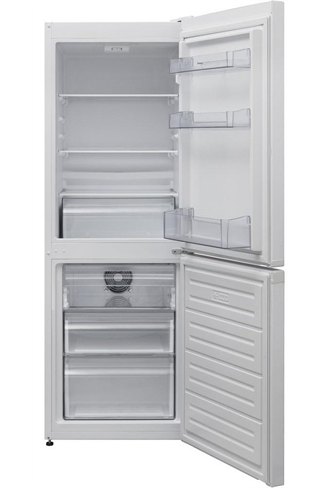 Lec TF55159W 60/40 White Frost Free Fridge Freezer
Special Order Item:
This item is currently out of stock.
Main Features
Dimensions
Height: 152cm; Width: 54cm; Depth: 60cm
The Lec TF55159W frost free white fridge freezer offers an abundance of space and plenty of convenient features that is ideal for your home. Its A+ energy rating means you'll greatly benefit on lower energy bills and decreased carbon footprint.
Perfect For Families
The Lec TF55159W provides a total net capacity of 216 litres, so you'll have plenty of space for the entire family. Additionally, its freezer is perfect for long term storage thanks to the four star freezing that allows you to store frozen foods and leftover for up to 12 months!
Fully fitted with various storage selections you'll never have to sacrifice space again for your favourite fridge freezers goodies. This Lec fridge is equipped with three door balconies, three easy clean safety glass shelves and one salad bin.
The salad bin is perfect for providing perfect temperatures that is ideal to keep your vegetables crisp and fresher for longer. Whilst, the door balconies provide convenient storage space for bottles and condiments at an easy reach.
Frost Free
The frost free design of the TF55159W fridge freezer means you'll never have to waste your precious time defrosting ever again. This feature prevents frost crystals from forming, which could potentially affect the texture and flavour of your foods.
Additional Features
To make your life easier this Lec model has a wide variety of features. Its storage failure of 11 hours offers a peace of mind in the event your power ever goes out. The user friendly dial makes it easy to alter the temperature that suits your food item needs.
The Lec TF55159W frost free white fridge freezer is an ideal appliance that perfectly combines convenient features and additional storage space. Its classic white finish makes it easily fit in any kitchen.
Key Information
Dimensions
(H): 152cm; (W): 54cm; (D): 60cm
Guarantee & Warranty
Performance
Fridge
Freezer
More Information
Recommended / Related Products