Home
> Lec TF55142W 55cm Fridge Freezer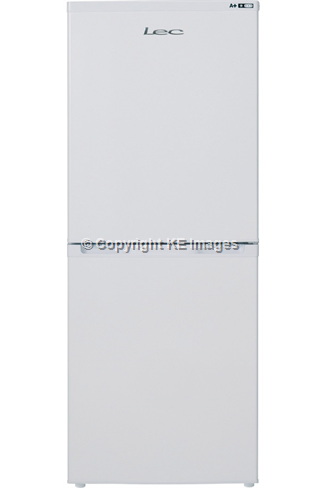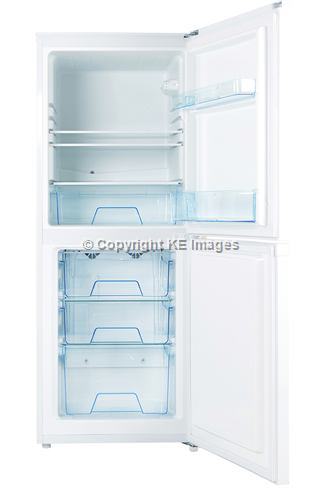 Lec TF55142W 55cm Fridge Freezer
Available from Tuesday, 23/01/2018
Main Features
Dimensions
Height: 141cm; Width: 55cm; Depth: 60cm
The Lec TF55142W 55cm fridge freezer is an outstanding appliance with an abundance of storage space and technology to help keep your groceries fresh.
The fridge has a large capacity of 122 litres which is large enough for 2 glass shelves plus the salad crisper cover and the large salad crisper itself. So you are able to store your fruit and vegetables separately from your other groceries as well as storing bottles in the bottle shelf in the door of the fridge.
The freezer in the Lec TF55142W has a smaller capacity of 62 litres but this is still large enough to house 3 freezer drawers for storage purposes. Another fantastic feature of the freezer is that it has auto defrost so you don't have to spend time defrosting your freezer!
Not only does this tall fridge freezer offer fantastic technology to help keep your food fresh, it also helps you save money on your utility bills thanks to the A+ energy rating and the 230kWh annual energy consumption. If you find yourself in the unfortunate situation of a power cut, the Lec TF55142W has a 10 hour power failure safe storage, so your groceries will stay fresh and safe for an impressive 10 hours.
Key Information
Dimensions
(H): 141cm; (W): 55cm; (D): 60cm
Fridge Freezer Type
Freestanding
Guarantee & Warranty
Length of Warranty
3 years
Performance
Annual Energy Consumption
230kWh
Fridge
Freezer
More Information
Recommended / Related Products