Home
> Lec T50084W Fridge Freezer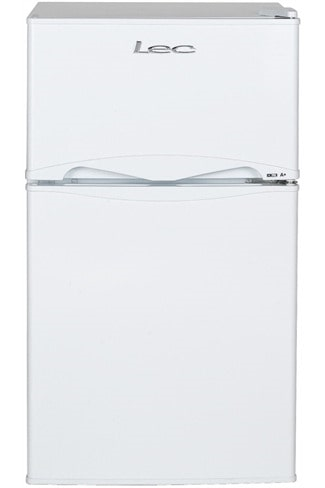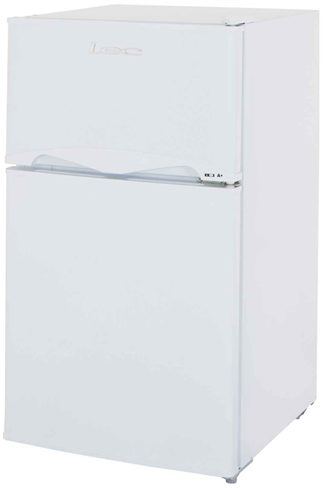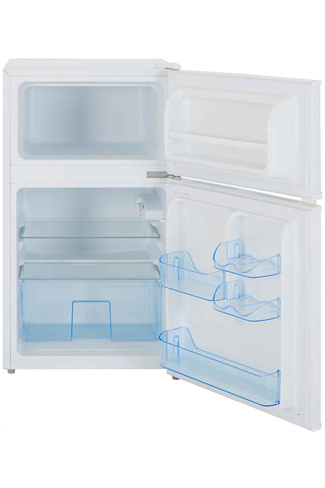 Lec T50084W Fridge Freezer
Available from Monday, 25/06/2018
Main Features
Dimensions
Height: 84cm; Width: 47cm; Depth: 55cm
The Lec T50084W fridge freezer comes with a fantastic amount of storage space that will certainly help you store your groceries properly at home.
The fridge is located at the bottom of the appliance and has a capacity of 61 litres. This is large enough for a salad crisper at the bottom and two glass shelves about it. There is bottle storage in the door and the fridge auto defrosts, so you don't have to worry about spending hours defrosting it!
The freezer has a capacity of 26 litres so it is big enough to store that little bit extra frozen food at home. The freezer star rating of 4* should also reassure you that this is a quality appliance.
As for saving you money on your utility bills, the Lec T50084W does that pretty well largely thanks to the 167.9kWh annual energy consumption and A+ energy rating.
Key Information
Dimensions
(H): 84cm; (W): 47cm; (D): 55cm
Guarantee & Warranty
Length of Warranty
3 years
Performance
Annual Energy Consumption
167.9kWh
Fridge
Freezer
More Information
Recommended / Related Products