Home
> Lec R5511W Undercounter Refrigerator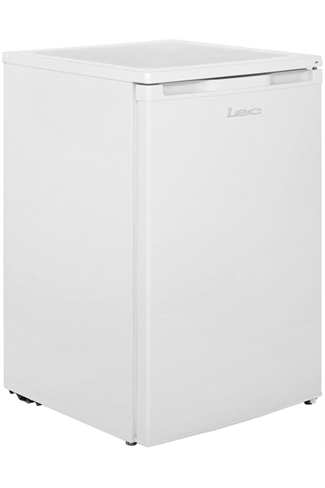 Lec R5511W Undercounter Refrigerator
Available from Monday, 26/03/2018
Special Order Item:
This item is currently out of stock.
Main Features
Dimensions
Height: 85cm; Width: 55cm; Depth: 57cm
The Lec R5511W is an under counter refrigerator with a host of brilliant features at its disposal.
This Lec refrigerator has a 113 litre capacity with 2 glass shelves and a large salad crisper inside to help ensure you have plenty of room to store your chilled groceries. There is also a small freezer box located at the top of the appliance that boasts an impressive 4* freezer rating and a 16 litre capacity.
The 172kWh annual energy consumption also means this under counter refrigerator won't cost a fortune to run, so you can have this extra refrigeration space without it costing you a fortune. The A+ energy rating reasserts the fact that this Lec refrigerator is a lot cheaper and efficient than an older appliance.
The Lec R5511W also comes with a 1 year warranty as standard. However, this can be extended to three years if you wish; all you have to do is contact Lec themselves.
Key Information
Dimensions
(H): 85cm; (W): 55cm; (D): 57cm
Guarantee & Warranty
Length of Warranty
3 years
Performance
Annual Energy Consumption
172kWh
Fridge
More Information