Home
> Lec L5010W Larder Refrigerator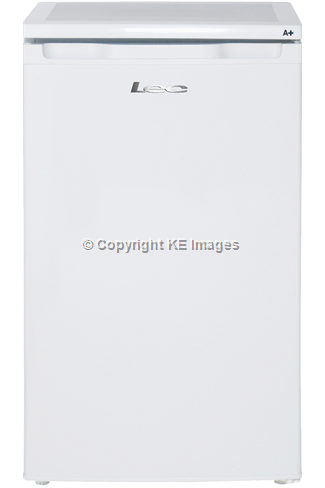 Lec L5010W Larder Refrigerator
Available from Friday, 27/10/2017
Special Order Item:
Please allow 7 working days for this to be dispatched from our warehouse.
Main Features
Dimensions
Height: 85cm; Width: 50cm; Depth: 54cm
The Lec L5010W larder refrigerator is a fantastic appliance that won't take up a lot of room in your kitchen thanks to its 50cm width which categorises it as a slimline appliance.
This Lec larder refrigerator has a 112 litre capacity which is large enough to hold 3 glass shelves and a salad crisper at the bottom of the appliance. There is also a bottle shelf located in the door of the appliance, which is perfect for holding milk bottles, wine and water bottles.
The Lec L5010W is also considered to be an eco-friendly appliance, largely down to the very quiet 40dB noise level and the impressive 106kWh annual energy consumption, which will undoubtedly help save you money when it comes to your utility bills. Both of these features have contributed to this larder refrigerator having an A+ energy rating.
Key Information
Dimensions
(H): 85cm; (W): 50cm; (D): 54cm
Guarantee & Warranty
Length of Warranty
3 years
Performance
Annual Energy Consumption
106kWh
Fridge
More Information
Recommended / Related Products