Home
> Lec CF100LW Chest Freezer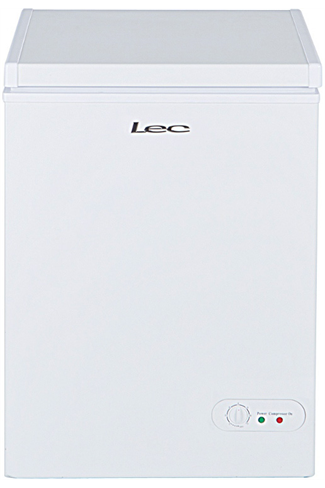 Lec CF100LW Chest Freezer
Available from Thursday, 25/01/2018
Main Features
Dimensions
Height: 83cm; Width: 59cm; Depth: 62cm
The Lec CF100LW is brilliant chest freezer for your home with a host of brilliant features that will benefit your home.
The 97 litre capacity is large enough to hold 1 large storage basket, so all of your frozen groceries are safely stored in one place.
The A+ energy rating this Lec chest freezer has will help save you money on your energy bills compared to your much older existing freezer. The freezer itself has a 4* rating and the 40dB noise level means you will barely notice it running in the background of your home.
Another handy feature the Lec CF100LW possesses is the 5 hour power failure safe storage which will safely store your frozen groceries for 5 hours in the event of a power cut.
Key Information
Dimensions
(H): 83cm; (W): 59cm; (D): 62cm
Guarantee & Warranty
Length of Warranty
3 years
Performance
Freezer
More Information
Recommended / Related Products