Home
> Iceking CF200W 6.9Cu.Ft Chest Freezer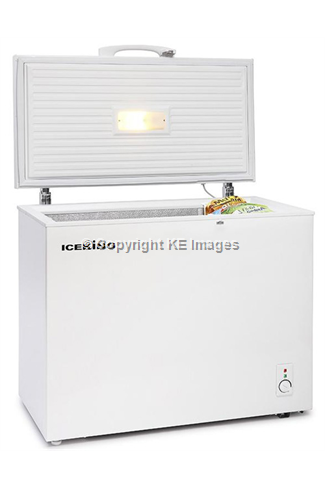 Iceking CF200W 6.9Cu.Ft Chest Freezer
Available from Friday, 26/01/2018
Special Order Item:
This item is currently out of stock.
Main Features
Dimensions
Height: 85cm; Width: 98cm; Depth: 56cm
The Ice King CF200W is part of the range of Ice King freezers that we stock here at Kitchen Economy, and an excellent option if you are looking to replace your existing chest freezer or even if you just want extra space to store your frozen groceries.
This chest freezer has an outstanding 200 litre capacity, which is more than enough to a few weeks' worth of frozen groceries. All of this storage comes in the form of one large storage basket which keeps everything stored securely, so there's no risk of you losing anything!
The Ice King CF200W also boasts an A+ energy rating, so you will notice the savings on your utility bills once you start using this appliance!
Key Information
Dimensions
(H): 85cm; (W): 98cm; (D): 56cm
Performance
Freezer
More Information
Recommended / Related Products