Home
> Hotpoint Aquarius CDN7000BP White 7kg Condenser Dryer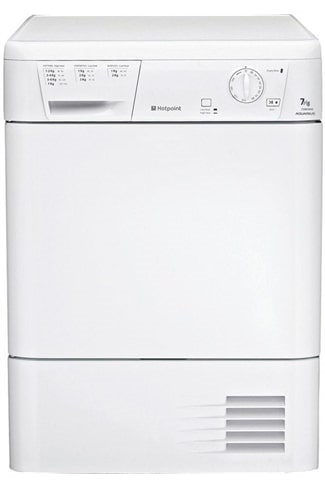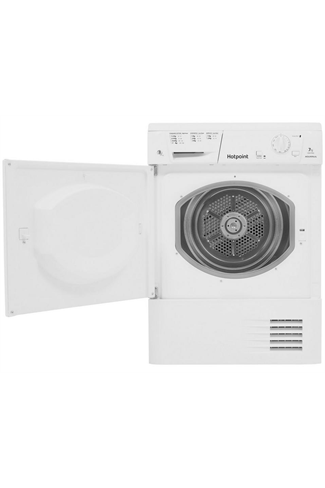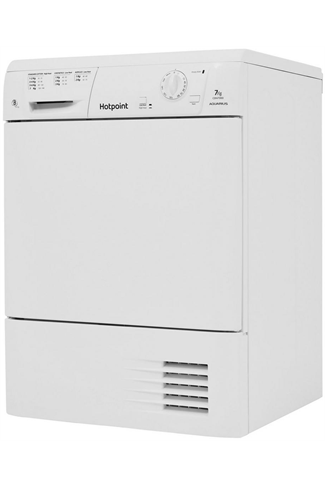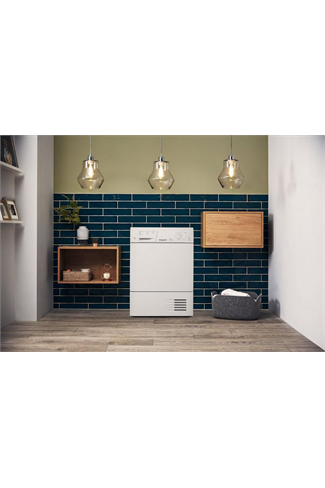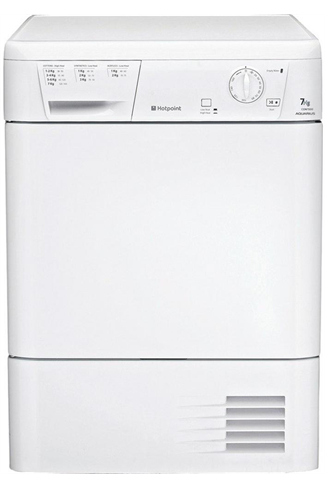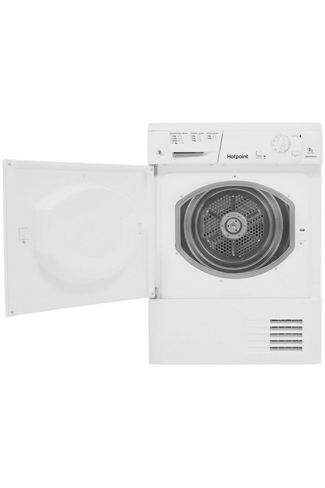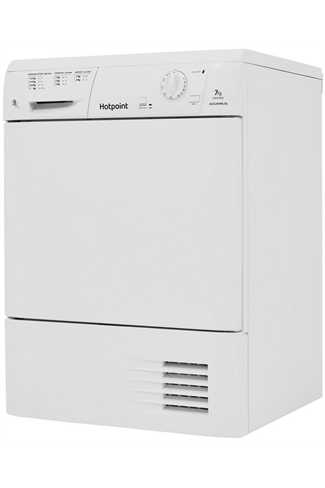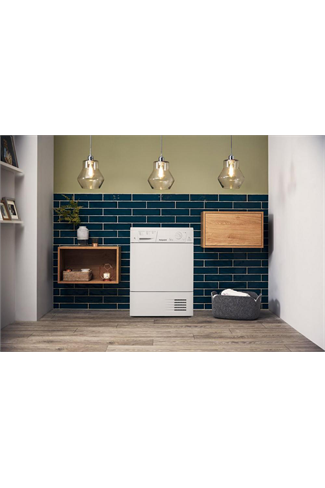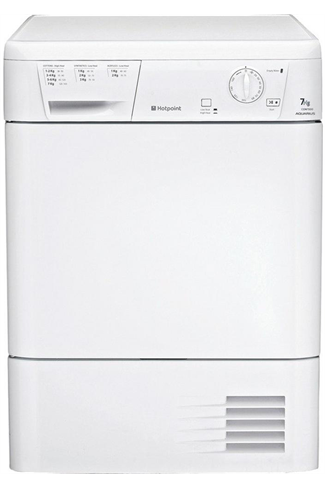 Hotpoint Aquarius CDN7000BP White 7kg Condenser Dryer
Available from Tuesday, 29/09/2020
Available from Tomorrow, 28/09/2020
Main Features
Dimensions
Height: 85cm; Width: 60cm; Depth: 61cm
The Hotpoint Aquarius CDN7000BP white 7kg condenser dryer is ideal for medium households looking to cut down on drying times and make sure your clothes stay in top condition.
Drying Features
If you're looking for simple drying with little fuss, then you'll love the drying features available on this Hotpoint tumble dryer. From cotton work shirts to synthetic fabrics, you'll be able to dry your clothes in no time.
Fed up of all your clothes coming out in one big knot? Not anymore! The unique Anti Tangle Technology ensures that the drum spins in two directions to prevent clothes becoming tangled.
Removable Filter
Making sure your condenser dryer stays efficient it is important to regularly clean the filter. Sometimes this can be a tricky task as the filter can be hard to reach or is in a difficult place to access.
Not anymore! Luckily this model comes with a removable filter that allows you to regularly clean away any fluff or debris that has built up. Simply run under the tap or use a brush to remove any dust.
Condenser Drying
For households without an external vent or room for a exhaust hose, then you'll love the condenser design. This will give you the flexibility to place the tumble dryer wherever is most convenient.
Perfect for smaller households with limited space, the 5 litre tank collects the water from the wet load inside the drum. Just remember to empty regularly to ensure optimal performance.
A great choice for any household looking for a convenient laundry experience, the Hotpoint Aquarius CDN7000BP white 7kg condenser dryer will make sure your garments are looked after.
Key Information
Dimensions
(H): 85cm; (W): 60cm; (D): 61cm
Guarantee & Warranty
Performance
Annual Energy Consumption
504kWH
Dry Programmes
More Information
Programme Selector
Dial/Buttons
Recommended / Related Products