Home
> Hoover Link HLC8LF White 8kg Condenser Dryer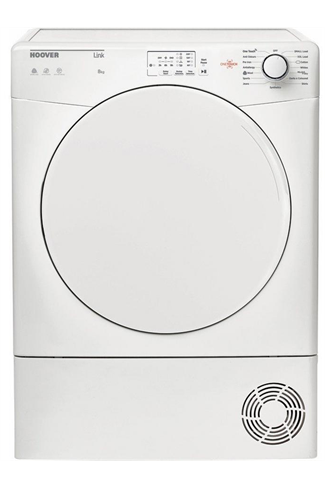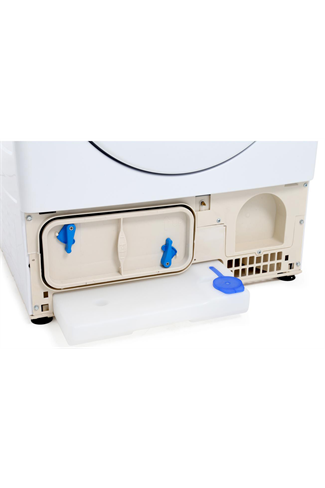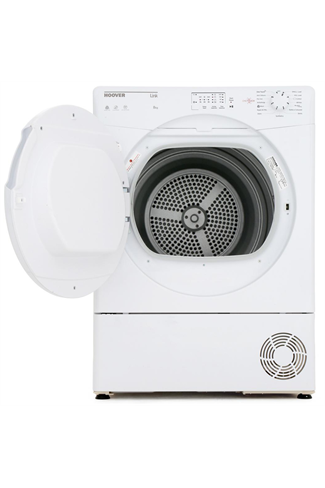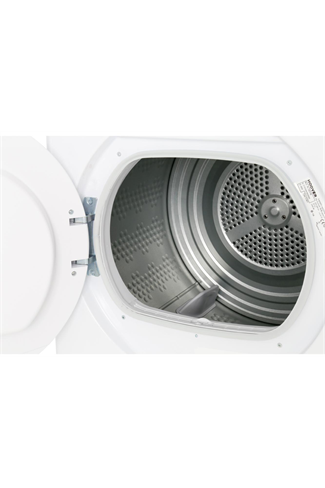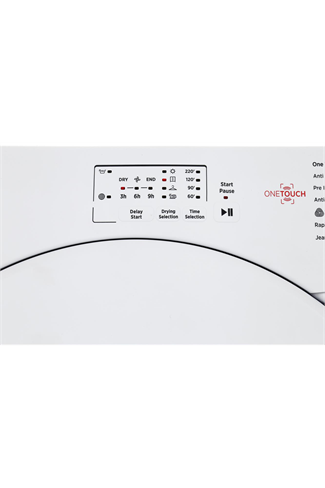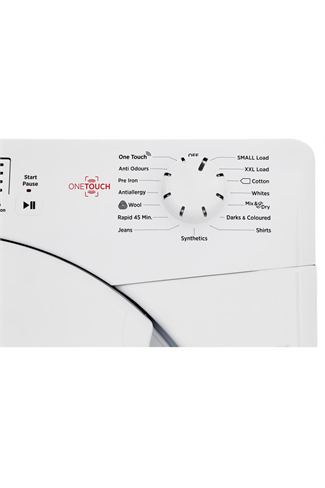 Hoover Link HLC8LF White 8kg Condenser Dryer
Available from Friday, 02/10/2020
Available from Friday, 02/10/2020
Main Features
Dimensions
Height: 85cm; Width: 59.5cm; Depth: 60cm
The Hoover HLC8LF white 8kg condenser dryer provides a reasonably priced option for your average sized households, seeking a convenient laundry experience. Featuring user friendly controls and a various range of programmes, you'll be able to take control of your laundry duties with ease.
Programme Variety
Equipped with 15 handy modes, you can be certain that there's an appropriate programme that will take care of your drying needs. Programmes include:
Pre-Iron
Jeans
XXL Load
Small Load
Anti-Allergy
Delicates
Synthetics
Cottons
Allergies are very common in the UK and affect as many as 1 in 4; therefore it's important that allergens in your home are reduced. This Hoover model will do just that with its innovative Anti-Allergy programme that reduces the amount of dust mites, pollen, pet hair and other allergens in your clothes.
Drying big household items such as curtains, sheets and tablecloths can be a long and inconvenient process but fortunately for you this Hoover HLC8LF XXL Load mode will tackle and dry those big tickets items quickly and efficiently.
Additionally, the sensor dry feature gives you full control on required dryness level for your garments, a useful feature to lower your energy consumption. If that's not enough, this Hoover HLC8LF One Touch Technology offers you near-field communication that gives you full control using your android smartphone to help you choose the perfect cycle for your load, download up to date programmes and trouble shoot issues.
Hoover Design
This Hoover HLC8LF white 8kg condenser dryer has plenty of room for your households' drying needs. Additionally, the extra –large door and porthole located in the front makes loading unloading effortless.
Lastly, this Hoover model quick dry function is perfect for busy households that need their clothes dried in a rush. With only having to wait 45 minutes you'll never have to wait long when you're in a hurry.
The Hoover HLC8LF white 8kg condenser dryer provides a quality laundry experience at an affordable price, perfect for medium sized households.
Key Information
Dimensions
(H): 85cm; (W): 59.5cm; (D): 60cm
Guarantee & Warranty
Performance
Annual Energy Consumption
561 kWh
Dry Programmes
More Information
Water Tank Full Indicator
Yes
Filter Cleaning Indicator
Yes
Recommended / Related Products