Home
> Fridgemaster MUL49102W 50cm White Undercounter Larder Fridge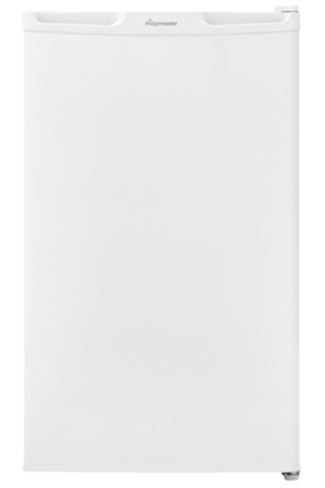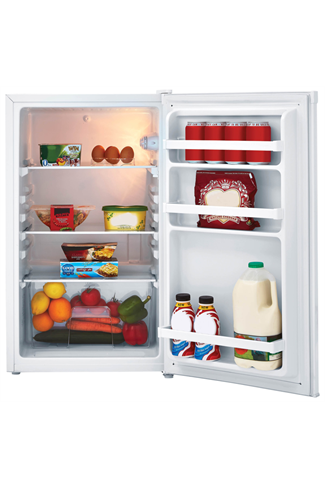 Fridgemaster MUL49102W 50cm White Undercounter Larder Fridge
Available from Wednesday, 21/08/2019
Available from Today, 19/08/2019
Main Features
Dimensions
Height: 84cm; Width: 50cm; Depth: 50cm
The Fridgemaster MUL49102W 50cm white undercounter larder fridge offers an affordable option for smaller households. Equipped with a range of practical features, this model will ensure your chilled produce stay fresh.
Roomy Refrigeration
Offering a spacious 102 litre storage capacity, capable of holding five bags of shopping, the MUL49102W will ensure your groceries stay fresh. This gives you the option to use this as your main fridge, or as additional storage alongside a fridge freezer.
Complete with a large salad crisper, three adjustable glass shelves and three door balconies, this Fridgemaster larder fridge gives you the flexibility to store your chilled produce with ease.
Thanks to the spill-proof glass shelves, you'll be able to minimise cross contamination from accidents, ensuring your food stays safe. Furthermore, the door balconies let you store your most used items for ultimate convenience.
Practical Features
Adjust the fridge temperature with ease thanks to the adjustable thermostat dial. Precisely control the temperature to ensure your fruit, vegetables and drinks stay in better condition. Furthermore, the Auto Defrost feature will prevent ice built-up, maintaining optimal performance.
Easily installed underneath your existing kitchen units, the MUL49102W will complement many kitchen interiors thanks to the classic white finish. Additionally, the reversible door hinge means you can place this model wherever is convenient for your needs.
Energy Efficient
Awarded an A+ energy efficiency rating, this model will ensure your utility bills stay under control, whilst protecting the environment by reducing your carbon footprint.
With increasing energy prices and having to run your fridge 24/7, it is important to purchase models with high energy efficiency ratings. This will ensure your utility bills won't sky rocket over the long-run.
An ideal choice for households looking for a practical, efficient and user-friendly appliance, the Fridgemaster MUL49102W 50cm white undercounter larder fridge won't disappoint. Awarded an A+ energy rating, you'll have peace of mind you are saving money.
Key Information
Dimensions
(H): 84cm; (W): 50cm; (D): 50cm
Guarantee & Warranty
Manufacturers Guarantee
2 years
Performance
Annual Energy Consumption
118kWh
Fridge
More Information
Recommended / Related Products