Home
> Fridgemaster MCF95 White 95L Chest Freezer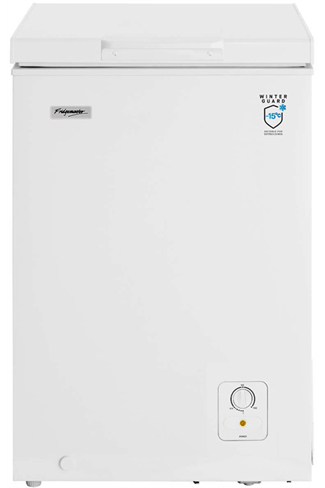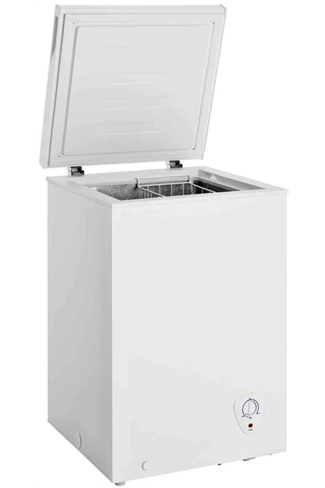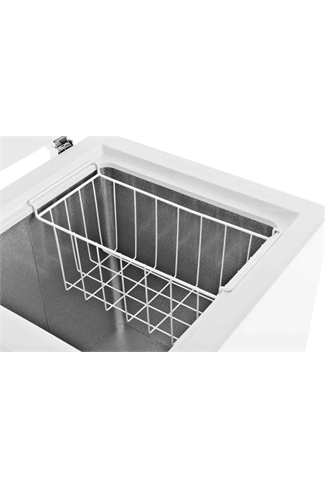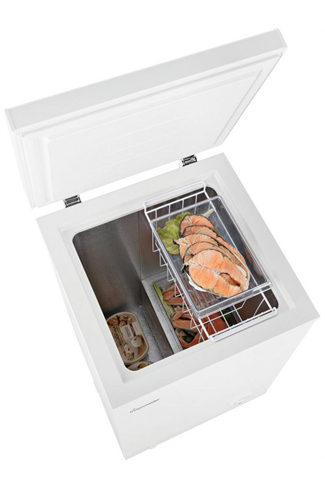 Fridgemaster MCF95 White 95L Chest Freezer
Available from Tuesday, 29/09/2020
Available from Tomorrow, 28/09/2020
Main Features
Dimensions
Height: 54cm; Width: 84cm; Depth: 56cm
The Fridgemaster MCF95 white 95 litre chest freezer combines a spacious freezer capacity with simple features that will let you store more of your favourite frozen items with minimal effort.
Spacious Interior
Featuring an impressive 95 litre storage capacity, this Fridgemaster chest freezer gives you lots of room to hold up to 5 shopping bags of frozen items. Whether you're storing left overs or ice cream, you'll have the space you need.
Included in the compartment is a handy basket that can store your most frequently used products. This means you won't have to constantly rummage around for ice cubes or ice lollies.
Simple Features
If you prefer simple controls that require minimal hassle, then you'll love this model. The single temperature dial lets you adjust the settings with just a twist and no fuss.
The built-in handle design is great for households with limited space, giving you extra flexibility to place the chest freezer wherever is most convenient for your needs.
Whether you're looking to expand your freezer capacity or just need a replacement, the Fridgemaster MCF95 white 95 litre chest freezer will make sure plenty mouths are fed.
Key Information
Dimensions
(H): 84cm; (W): 54cm; (D): 56cm
Guarantee & Warranty
Length of Warranty
2 years
Performance
Annual Energy Consumption
168kWH
Freezer
Power Failure Storage
24 hours
More Information
Recommended / Related Products