Home
> Fridgemaster MCF95 54cm White 95L Chest Freezer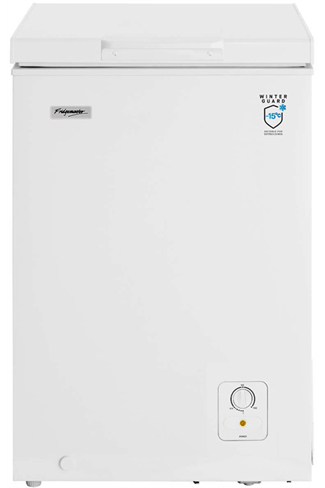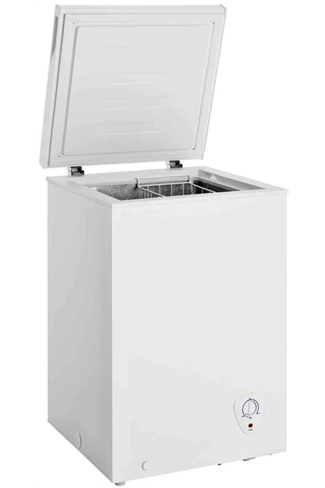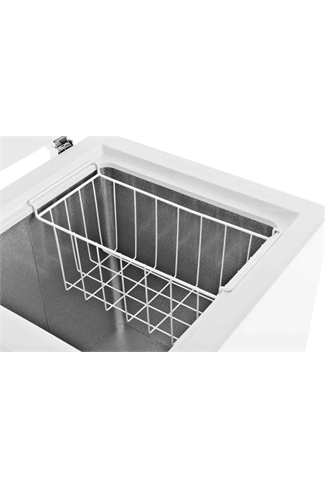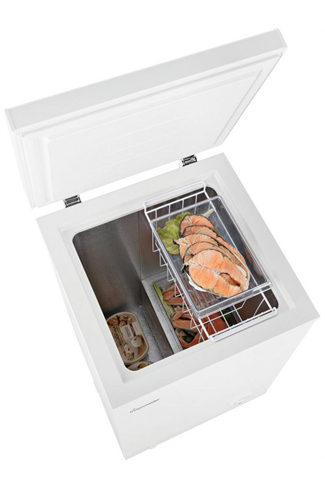 Fridgemaster MCF95 54cm White 95L Chest Freezer
Available from Monday, 09/12/2019
Available from Today, 06/12/2019
Main Features
Dimensions
Height: 84cm; Width: 54cm; Depth: 56cm
The Fridgemaster MCF95 54cm white 95 litre chest freezer is a great choice for larger families looking to expand their storage capacity. Perfect for storing more of your leftovers and frozen favourites, this Fridgemaster freezer will keep your food fresher for longer.
Fantastic Features
With increasing energy prices, it can be difficult to keep your utility bills low. Awarded an impressive A+ energy rating, this MCF95 will be able to run 24/7 without making your bills sky rocket. This model is even able to store your food safely up to 24 hours without power, giving you peace of mind during power outages.
Featuring an adjustable thermostat, you will be able to control the temperature perfectly to match your needs. If you've just added your supermarket shop, all you need to do is turn down the thermostat to lower the temperature for quicker freezing. At the loudest volume, this Fridgemaster MCF95 measures at an incredibly low 40dB. At such a low volume, you won't have your conversations disturbed.
Winter Guard Technology
Complete with Winter Guard technology, this chest freezer is able to run at temperatures as low as -15 degrees celsius. This makes it great for storage in your garage or outbuildings - especially if you have limited kitchen space.
Furthermore, if you plan on freezing lots of food, the 4* freezer rating means the MCF95 can reach temperatures as low as -18 degrees celsius. It can even store food safely for a lengthy 12 months!
Convenient Storage
The removable door seal on this model makes it convenient to replace should a seal break or wear out over time. This means you will be able to keep your freezer running at its best for longer.
Finished in a classic white colour and measuring at a slim 53.6cm wide and 55.7cm deep, this freestanding MCF95 is able to pack plenty of storage into a compact space. With the addition of moveable baskets, you'll be able to organise all your food to suit your taste.
A great way to expand your freezer space for an affordable price, the Fridgemaster MCF95 54cm white 95 litre chest freezer will keep more of your food fresher for longer. With an A+ energy rating, this model will save you more money on your utility bills.
Key Information
Dimensions
(H): 84cm; (W): 54cm; (D): 56cm
Guarantee & Warranty
Length of Warranty
2 years
Performance
Freezer
Power Failure Storage
24hr
More Information
Temperature Controls
Adjustable
Recommended / Related Products