Home
> Fridgemaster MCF139 70cm White 139L Chest Freezer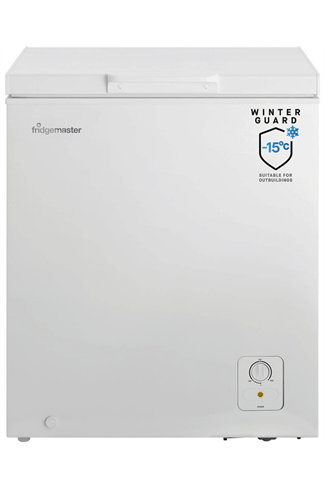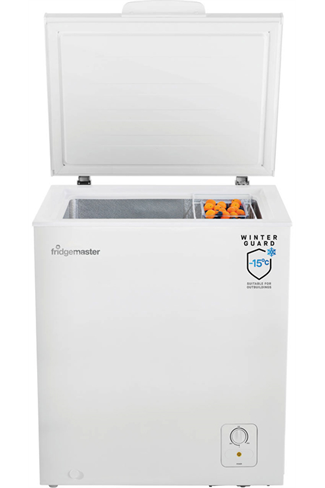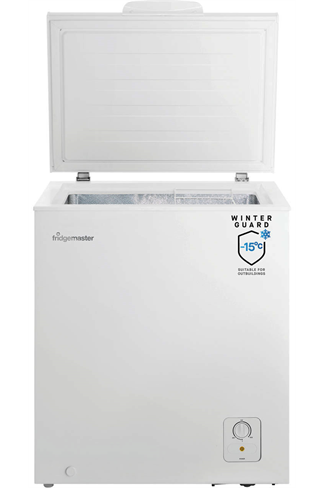 Fridgemaster MCF139 70cm White 139L Chest Freezer
Available from Monday, 09/12/2019
Available from Today, 06/12/2019
Main Features
Dimensions
Height: 84cm; Width: 70cm; Depth: 56cm
The Fridgemaster MCF139 70cm white 139 litre chest freezer has an energy efficiency rating of A+ that can hold up to 7 bags of groceries. Ideal for smaller households looking to stock more frozen produce, this economical model will keep your energy bills!
Reliable Refrigeration
Need some extra space to store your left overs or frozen food? This MCF139 chest freezer is the ideal solution for all your frozen needs! Whether you're a looking for extra freezer capacity or suffer from limited space, this model has got you back.
Capable of storing up to 7 bags of food shopping, this freezer is a fantastic way to upgrade your storage capacity. To avoid too much ice build-up, it will be necessary to manually defrost your appliance occasionally.
Convenient Features
Planning on keeping your freezer in your garage or outbuilding? No problem! This Fridgemaster chest freezer comes with Winter Guard technology that means it runs flawlessly in temperatures as low as -15 degrees celsius. All of this and an amazing A+ energy rating, keeping your electricity bills low!
A versatile freezer, the Fridgemaster MCF139 70cm white 139 litre chest freezer provides ample storage for all your leftovers. Complete with eco-friendly energy rating, Winter Guard technology and all for under £200!
Key Information
Dimensions
(H): 84cm; (W): 70cm; (D): 56cm
Freezer Type
Chest Freezer
Guarantee & Warranty
Performance
Annual Energy Consumption
191kWh
Freezer
Power Failure Storage
32hr
More Information
Installation
Suitable for Outbuildings
Recommended / Related Products