Home
> Bosch WTE84106GB 7kg Tumble Dryer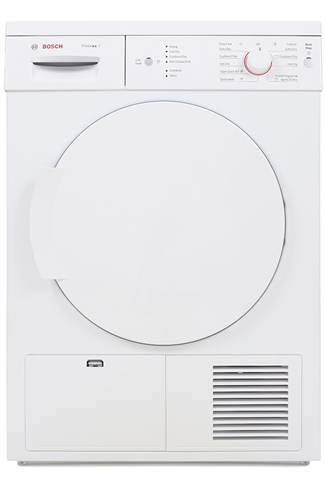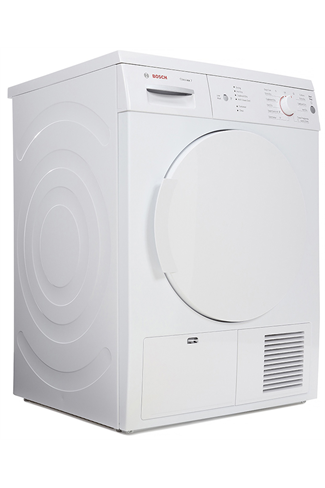 Bosch WTE84106GB 7kg Tumble Dryer
Available from Monday, 25/06/2018
Main Features
Dimensions
Height: 84cm; Width: 60cm; Depth: 64cm
The Bosch WTE84106GB is an excellent 7kg dryer for your home with a capacity large enough to handle your laundry demands.
With a range of drying programmes including a specialist sportswear programme and a cottons cupboard dry programme so you can hang your clothes straight up afterwards, this appliance has a programme to help you out with almost every load of laundry you will want to do.
The easy to read LED display helps you ensure you choose the correct drying programme and the B energy rating is outstanding for a condenser tumble dryer. This appliance uses AutoDry technology to help ensure that your laundry is dried in the most efficient way possible. The ECARF quality seal also means the Bosch WTE84106GB is perfect for allergy sufferers and any members of your household with sensitive skin.
As with many of the Bosch appliances that we stock, this 7kg dryer comes with a 2 year guarantee as standard from the manufacturer.
Key Information
Dimensions
(H): 84cm; (W): 60cm; (D): 64cm
Guarantee & Warranty
Length of Warranty
2 years
Performance
Dry Programmes
More Information
Recommended / Related Products