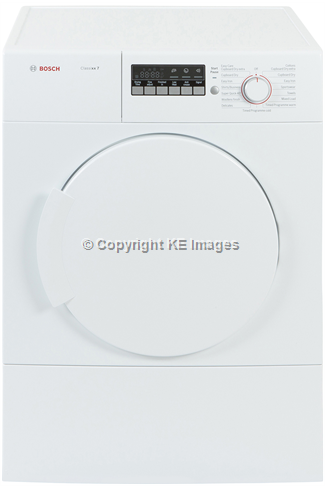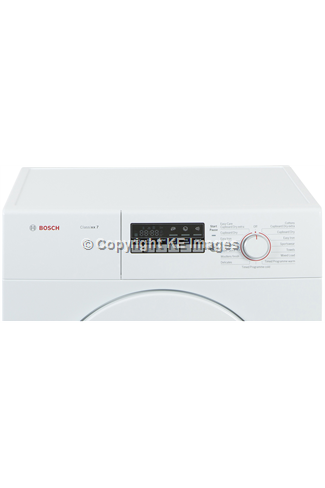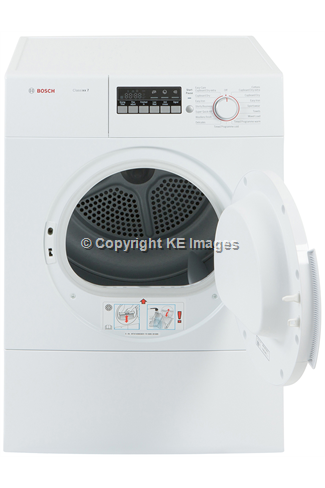 Bosch WTA74200GB
Available from Tuesday, 24/10/2017
Special Order Item:
Please allow 7 working days for this to be dispatched from our warehouse.
Main Features
Dimensions
Height: 84cm; Width: 60cm; Depth: 63cm
The Bosch WTA74200GB is an excellent 7kg vented dryer for your home and is part of the range of vented tumble dryers that we stock here at Kitchen Economy. It has an abundance of programmes designed to help make drying your laundry a lot easier and quicker.
The AutoDry technology helps this appliance be more efficient as it dries the laundry only for as long as it needs to be. The sensitive drying system also allows for soft and even drying of all your laundry.
With 15 drying programmes for you to choose from, you are sure to find the perfect programme for each load of laundry that you want to dry. These include a woollens finish programme, shirts programme and the extremely handy easy iron programme.
The 2 year guarantee that comes with this 7kg vented tumble dryer reinforces the fact that this is a high quality appliance for your home.
Product Details
Dimensions
(H) 84cm; (W) 60cm; (D) 63cm
Dryer Type
Vented Tumble Dryer
Guarantee
Manufacturers Guarantee
2 years
Performance
Annual Energy Consumption
482kWh
Sensitive Drying System
Yes
Drying Programmes
Cottons Cupboard Dry Extra
Yes
Super Quick 40 Minutes
Yes
Easy Care Cupboard Dry Extra
Yes
Easy Care Cupboard Dry
Yes
Recommended / Related Products