Home
> Bosch WTA74100GB 6kg Vented Tumble Dryer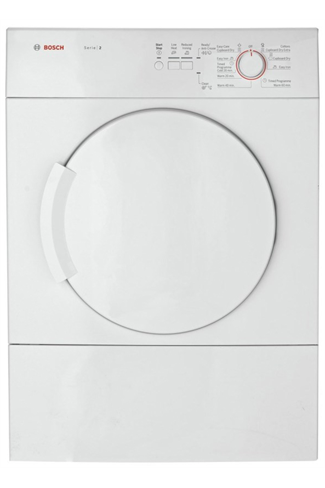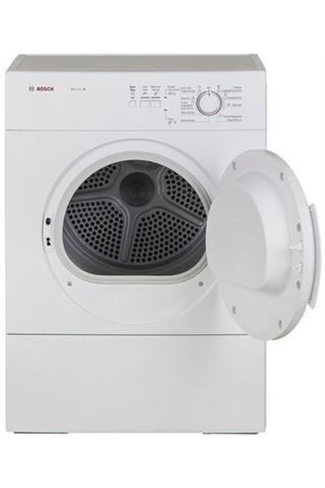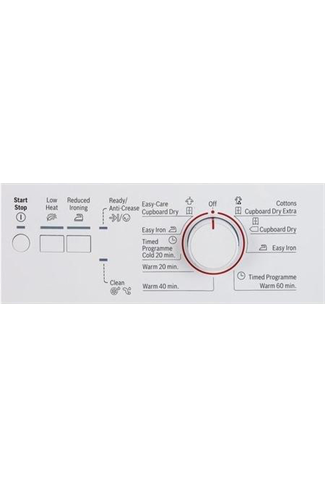 Bosch WTA74100GB 6kg Vented Tumble Dryer
Available from Tuesday, 17/07/2018
Available from Tomorrow, 16/07/2018
Main Features
Dimensions
Height: 84cm; Width: 60cm; Depth: 63cm
If you want a no nonsense vented tumble dryer that will help you keep on top of drying your laundry, we stock a fantastic range of vented dryers here at Kitchen Economy.
The Bosch WTA74100GB has a total of 9 programmes at its disposal and as a 6kg vented tumble dryer. These include easy iron programmes to help save you time after your laundry is done and cupboard dry programmes meaning you can put your laundry straight away There is also plenty of room in this appliance to dry bedding, shirts and other day to day laundry.
The AutoDry technology is able to tell when your laundry is dry, making this vented dryer more efficient than some rival appliance that are available to buy.
With a 2 year guarantee, you can rest assured that the Bosch WTA74100GB is a high quality appliance for your home.
Key Information
Dimensions
(H): 84cm; (W): 60cm; (D): 63cm
Guarantee & Warranty
Manufacturers Guarantee
2 years
Performance
Dry Programmes
More Information
Recommended / Related Products