Home
> Bosch WAQ2836SGB Silver 8kg 1400 Spin Washing Machine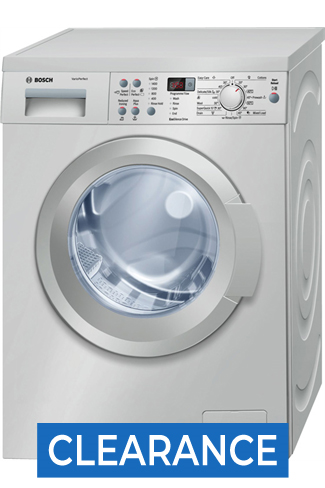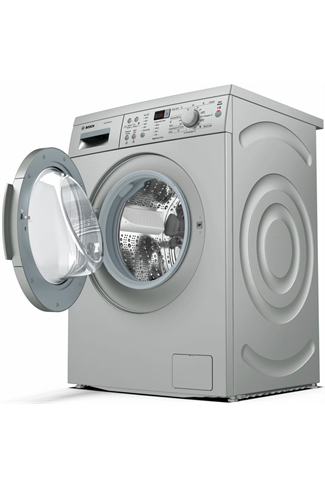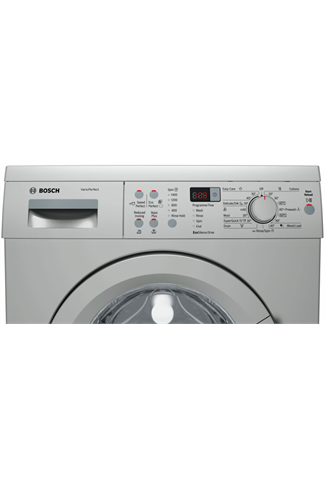 Bosch WAQ2836SGB Silver 8kg 1400 Spin Washing Machine
Available from Wednesday, 29/05/2019
Available from Today, 27/05/2019
Main Features
Dimensions
Height: 85cm; Width: 60cm; Depth: 55cm
The Bosch WAQ2836SGB silver 8kg 1400 spin washing machine is a great choice for busy working families looking to keep laundry piles down. Equipped with 15 wash programmes, innovative technology and an A+++ energy rating, this freestanding model will not disappoint.
Innovative Technology
Packed full of Bosch's innovative technology, the WAQ2836SGB will make doing the laundry as easy as possible. The VarioPerfect function is great for keeping energy consumption low and your energy bills even lower! Able to achieve excellent cleaning results for all fabrics and load sizes, you'll be able to wash whatever is in your wardrobe.
Also featuring the 3D AquaSpa wash system, this Bosch washing machine shoots water from three sides for liquid effective distribution. During the wash cycle, water is gently dispensed through the WaveDrum paddles that provides optimum usage.
Useful Features
Complete with 15 useful wash programmes, alongside other features, the Bosch WAQ2836SGB will manage your washing with ease. From Allergy+ programmes to AntiVibration design, you will have peace of mind your clothes are receiving the best care. Included programmes are:
Allergy+
Delicates
SuperQuick 15'
Prewash
Wool
Easy Care
Do you or someone in your family suffer from allergies? Then this washer is the ideal choice for you. The dedicated Allergy+ wash programme has been approved by the British Allergy Foundation and automatically removes allergens like pollen and pet hair from your garments.
Tired of noisy wash cycles that ruin conversations? Bosch's AntiVibration spiral design increases stability and reduces vibrations, making noise levels an impressively low 51dB. Making it great for washes in the day and night!
Efficient & Effective
Awarded an A+++ -30% energy efficiency rating, it is even more economical than a standard A+++ energy rating, meaning that your utility bills will not sky rocket. With a super low 135kWH annual energy consumption, your energy bills could be as low as £20.67!
Equipped with a generous 8kg drum and 1400 spin speed, you will need to do fewer washes and spend less time drying your clothes. Make your laundry experience hassle-free.
Whether you're looking to upgrade an old appliance or need to expand your washing capacity, the Bosch WAQ2836SGB silver 8kg 1400 spin washing machine is the perfect choice for you. Packed full of the latest features and settings, this freestanding model will take the hassle out of washing your clothes!
Key Information
Dimensions
(H): 85cm; (W): 60cm; (D): 55cm
Maximum Spin Speed
1400RPM
Guarantee & Warranty
Length of Warranty
2 years
Performance
Maximum Spin Speed
1400RPM
Wash Programmes
More Information
Recommended / Related Products