Home
> Bosch WAE24061GB 6kg White Washing Machine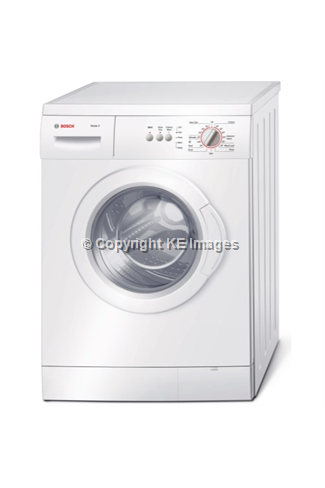 Bosch WAE24061GB 6kg White Washing Machine
Available from Monday, 26/03/2018
Special Order Item:
This item is currently out of stock.
Main Features
Dimensions
Height: 85cm; Width: 60cm; Depth: 59cm
The Bosch WAE24061GB is one of many Bosch appliances that we stock, and an outstanding washing machine that will help keep ypu up to date with all of your laundry.
The 6kg washing machine is perfect for a medium sized family, or for a couple who like to keep up with their laundry. Even if you like to do a lot of laundry, the A+ energy rating for this appliance means you are able to keep up with your washing while using an energy efficient appliance.
The 1200rpm spin speed means the laundry you do gets a thorough wash, and with a choice of 6 was programmes, you will be able to find the perfect programme each time.
The 2 year guarantee that is attached to this appliance is fantastic, so sit back and let the Bosch WAE24061GB do all the work!
Product Details
Dimensions
(H) 85cm; (W) 60cm; (D) 59cm
Warranty
Manufacturers Warranty
2 years
Performance
Annual Energy Consumption
193kWh
Annual Water Consumption
9600 litres
Wash Programmes
Recommended / Related Products