Home
> Bosch SPV25CX00G Integrated Black Slimline 9 Place Settings Dishwasher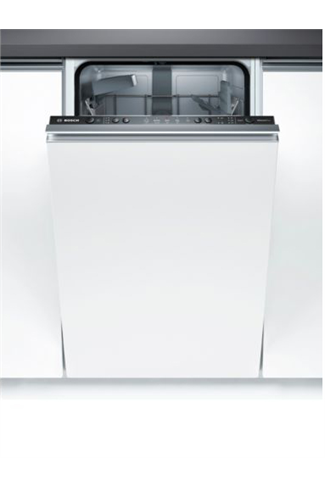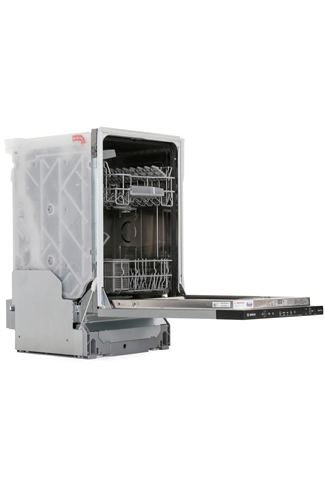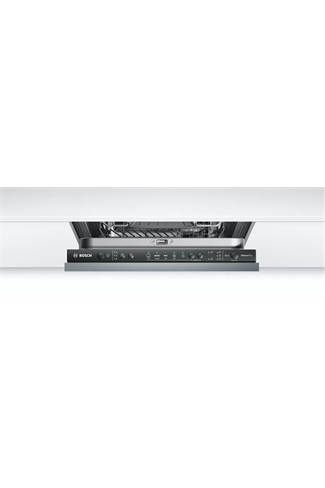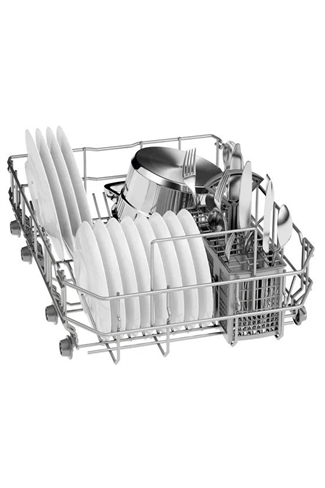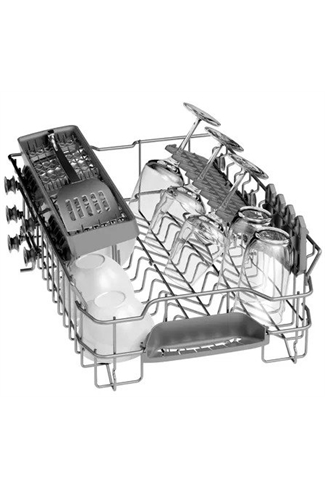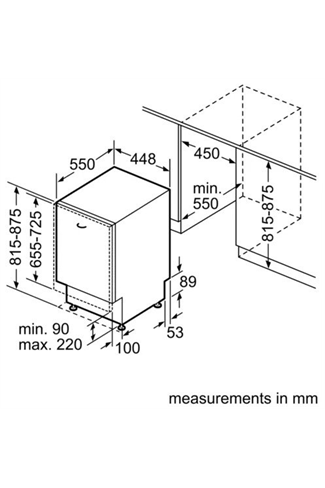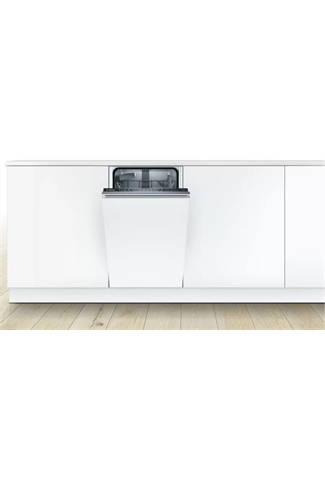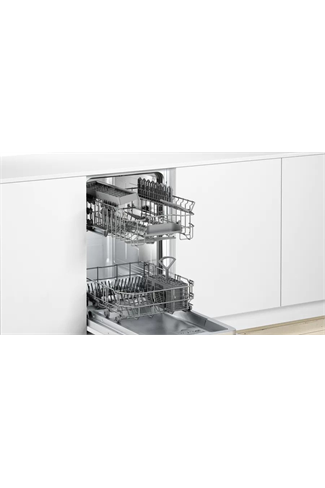 Bosch SPV25CX00G Integrated Black Slimline 9 Place Settings Dishwasher
Available from Thursday, 27/06/2019
Available from Today, 27/06/2019
Main Features
Dimensions
Height: 82cm; Width: 45cm; Depth: 55cm
The Bosch SPV25CX00G integrated black slimline 9 place settings dishwasher offers a superb performance for getting your dinnerware clean. A fantastic choice for smaller kitchens with limited space, this built-in model will fit snuggly into your existing units.
Modern Features
Equipped with plenty of innovative Bosch technologies, the SPV25CX00G offers modern features that will wash your crockery and cutlery to perfection. From the EcoSilence drive that will reduce noise levels to ActiveWater technology that will minimise energy and water consumption, this Bosch dishwasher will not disappoint!
Do you own a set of valuable glassware? No problem! The Glass Protection function will ensure your glass is cleaned gently, keeping your valuable items scratch and damage free.
Spacious Capacity
Complete with 9 place settings, this Bosch SPV25CX00G is suitable for households with limited space. Furthermore, the versatile height adjustable top basket means it provides you with the space to fit larger pots and pans in the bottom of the basket.
Great for smaller kitchens, this built-in slimline dishwasher will fit seamlessly into your kitchen units. This makes it great for a modern kitchen interior with flat surfaces.
Convenient & Efficient
Providing five automatic settings, this Bosch slimline dishwasher offers plenty of options depending on your load. From an Intensive wash to get rid of stubborn stains to an Eco cycle for lower utility bills, this model covers it!
Awarded an amazing A+ energy efficiency rating, you can be confident your dishwasher won't let your bills sky rocket. You'll even be doing your bit to protect the environment.
From first-time buyers looking to furnish their first kitchen to families with plenty of dirty dishes, the Bosch SPV25CX00G integrated black slimline 9 place settings dishwasher will not disappoint. With a superb energy rating, this dishwasher will keep your utility bills as low as possible.
Key Information
Dimensions
(H): 82cm; (W): 45cm; (D): 55cm
Number of Place Settings
9
Guarantee & Warranty
Length of Warranty
2 years
Performance
Number of Place Settings
9
Annual Energy Consumption
220kWh
Annual Water Consumption
2660L
Wash Programmes
More Information
Drying Method
Heat Exchanger
Recommended / Related Products