Home
> Bosch Serie 6 WVH28424GB White 7kg/4kg 1400 Spin Washer Dryer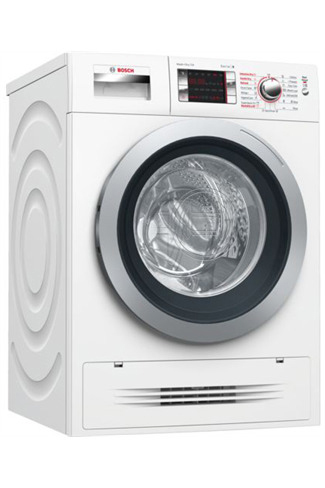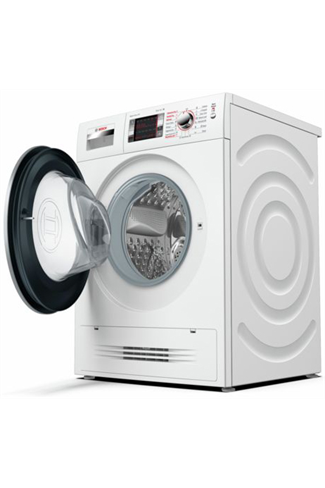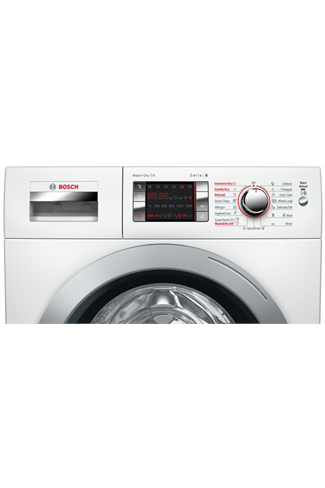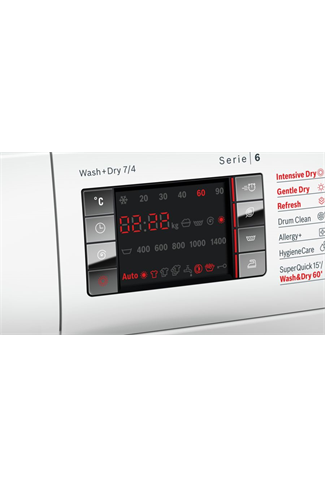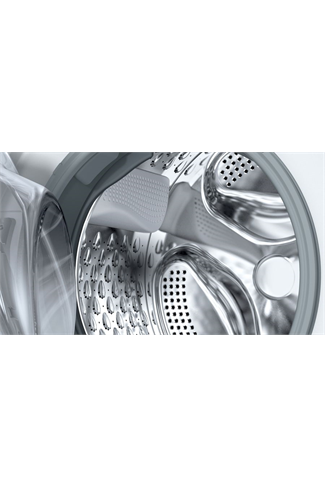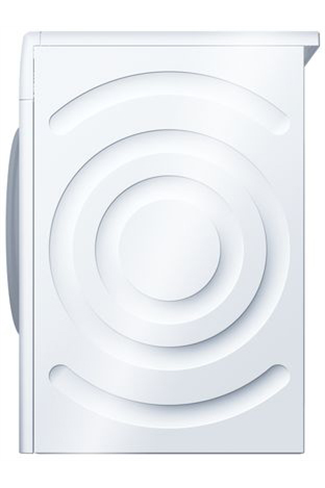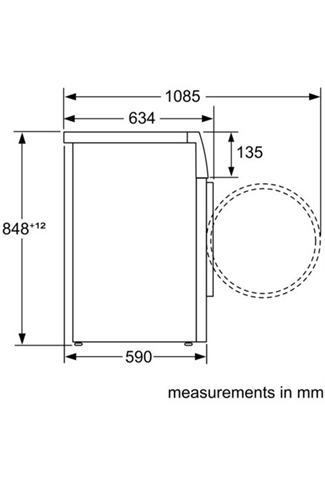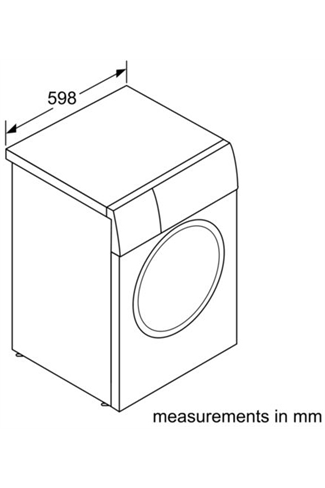 Bosch Serie 6 WVH28424GB White 7kg/4kg 1400 Spin Washer Dryer
Available from Friday, 02/10/2020
Available from Friday, 02/10/2020
Main Features
Dimensions
Height: 85cm; Width: 60cm; Depth: 59cm
The Bosch WVH28424GB washer dryer offers a spacious 7kg wash and 4kg dry capacity that will easily tackle all your laundry needs. Awarded with an A energy efficiency rating you can ensure that you are purchasing an environmentally friendly appliance that will also conveniently lower your utility bills.
System Performance
Equipped with 3D AquaSpa wash system, this Bosch model is able to shoot powerful water from three sides for quick and operative moisture distribution for a more effective wash and dry. This feature provides a shower from above through the specialised paddle that gives a gentle wash that uses the appropriate amount of water in the drum.
Additionally, the EcoSilence system that the Bosch WVH28424GB delivers is an excellent family friendly feature that lets do your laundry at any time of the day without disturbing your household and still achieving the best results.
Program Variety
Choose the program that suits you, with thirteen available options this Bosch model can ensure it has the best program that suits your washing or drying needs. The quick fifteen-minute option is also handy for a busy household that needs their laundry done in a flash.
Friendly Design
Operate the Bosch WVH28424GB with ease thanks to its user friendly LED display and button controls to effortlessly choose your washing or drying programmes.
Furthermore, the smart drum will automatically recommend a load size to accommodate appropriately for washing and drying. This results in an extra added protection for your clothes and decreasing wasting resources
Water Saving
The use of AirCondensation by this Bosch washer dryer provides the ultimate efficiency. Whilst standard washer dryers uses water in the drying process, this system dries by cooling the warm air only with cold in order to save up to 40 litres per cycle.
The serie 6 Bosch WVH28424GB packs a punch with its extensive range of useful features and high tier system a design that offers efficiency like no other!
Key Information
Dimensions
(H): 85cm; (W): 60cm; (D): 59cm
Guarantee & Warranty
Length of Warranty
2 years
Performance
Annual Energy Consumption
952kWH
Annual Water Consumption
11400L
Wash Programmes
Dry Programmes
More Information
Recommended / Related Products