Home
> Bosch Serie 6 WAT2840SGB Silver 9kg 1400 Spin Washing Machine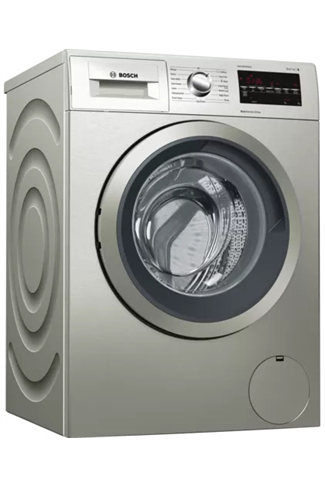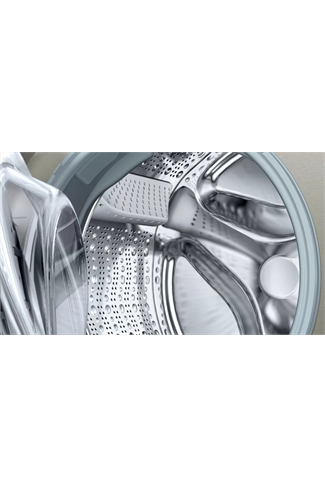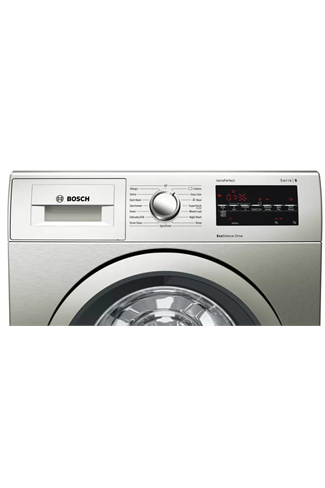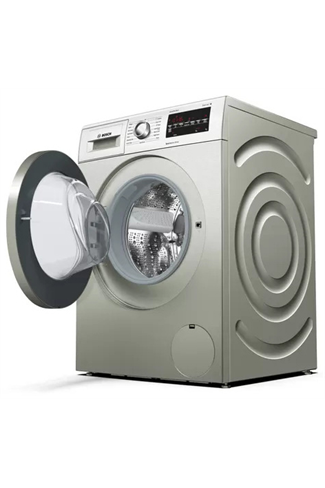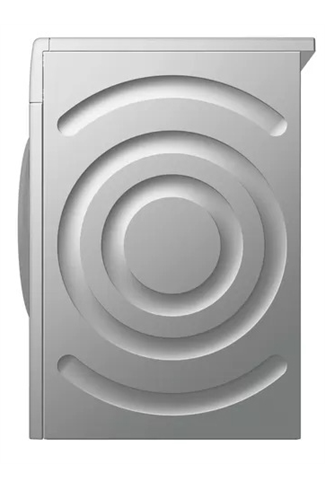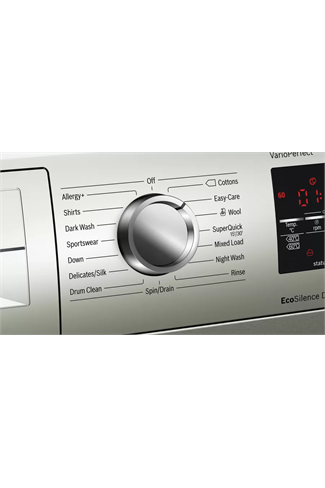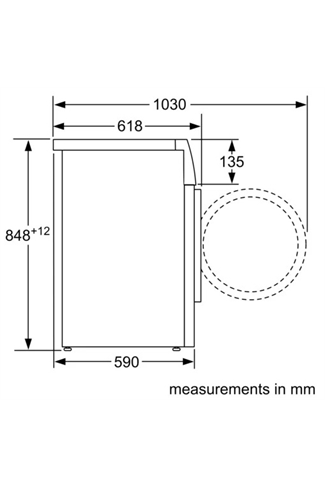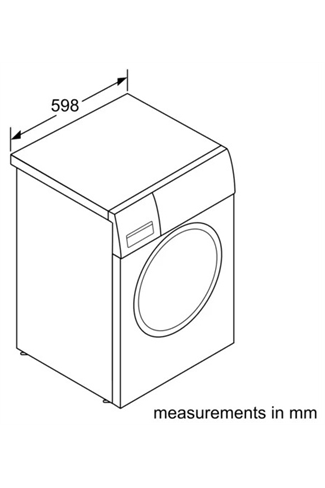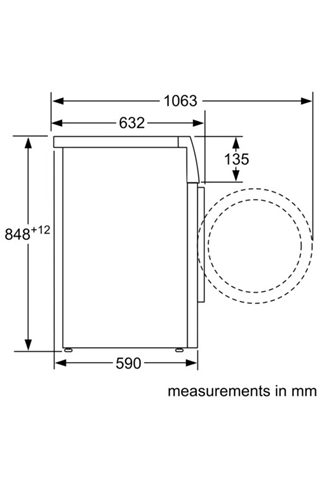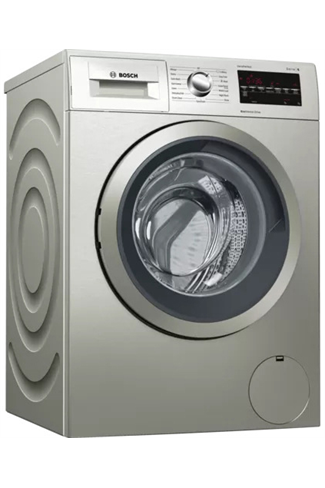 Bosch Serie 6 WAT2840SGB Silver 9kg 1400 Spin Washing Machine
Available from Friday, 02/10/2020
Available from Friday, 02/10/2020
Main Features
Dimensions
Height: 85cm; Width: 60cm; Depth: 59cm
The Bosch WAT2840SGB silver 9kg 1400 spin washing machine offers a reliable, versatile and economical performance for a medium sized households. Packed full of innovative features, you'll be able to tackle dirty laundry piles without any hassle!
Awesome Programmes
Equipped with 13 impressive programmes, the WAT2840SGB will be able to tackle a variety of fabrics and garments found in your wardrobe. From everyday cotton shirts to delicate cashmere jumpers, you'll be able to find the perfect cycle. Programmes include:
Cottons
Easy-Care
SuperQuick
Mixed Load
Night Wash
Allergy+
Shirts
Dark Wash
Sportswear
Down
Delicates/Silk
Drum Clean
Complete with Bosch's unique WaveDrum design, you'll have peace of mind that your garments receive a more efficient and gentle wash with every cycle. Furthermore, the handy reload function lets you add items even when a cycle has started.
Keen to cut down your energy consumption? You'll love the EcoBar that lets you monitor energy consumption at a quick glance. Furthermore, ActiveWater management system means that the water volume varies by the load size.
Innovative Features
Packed full of innovative features, this Bosch WAT2840SGB will let you tailor programmes to meet your specific washing needs. From VarioPerfect to Reduced Ironing, you'll be achieve the best results.
VarioPerfect lets you add either SpeedPerfect or EcoPerfect to a selected programme. This can reduce cycle times by 65% or reduce energy consumption by 50%, without sacrificing quality.
Tired of spin cycles interrupting your dinner time conversations? The AntiVibration design keeps noise levels down and there is even a specific Night Wash programme for extra quiet washes.
Durable Design
Awarded an impressive A+++ energy efficiency rating, the WAT2840SGB is great for cutting utility bill costs whilst enjoying excellent results. You'll also be doing your bit to protect the environment.
Fitted with the EcoSilence Drive, this motor is not only quiet, but it is much more efficient and durable. Thanks to the magnetic design, you won't have to worry about faulty brushes or noisy spin cycles.
Whether you're looking to upgrade an existing appliance or furnishing a new home, the Bosch WAT2840SGB silver 9kg 1400 spin washing machine is guaranteed to impress!
Key Information
Dimensions
(H): 85cm; (W): 60cm; (D): 59cm
Maximum Spin Speed
1400RPM
Guarantee & Warranty
Length of Warranty
2 years
Performance
Maximum Spin Speed
1400RPM
Annual Energy Consumption
152kWH
Annual Water Consumption
11200L
Wash Programmes
More Information
Installation
Cold Fill Only
Recommended / Related Products