Home
> Bosch Serie 6 i-DOS WAU28PH9GB White 9kg 1400 Spin Washing Machine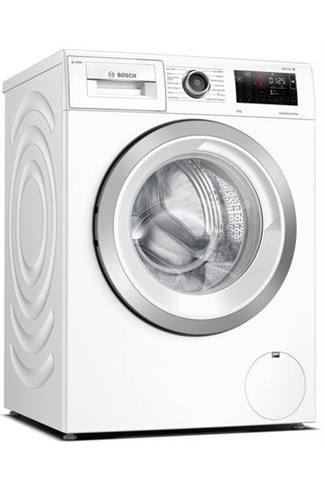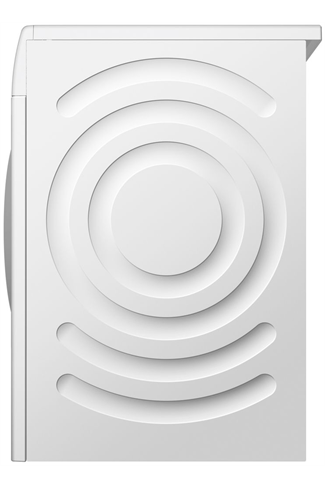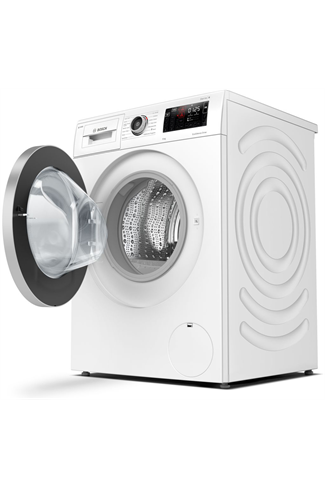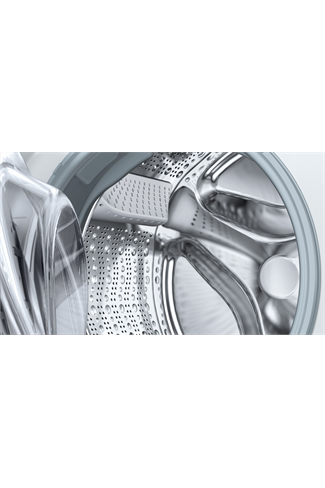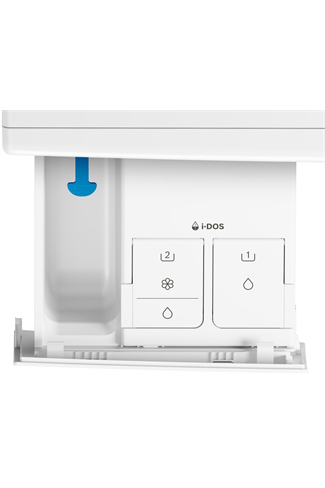 Bosch Serie 6 i-DOS WAU28PH9GB White 9kg 1400 Spin Washing Machine
Available from Monday, 02/11/2020
Available from Monday, 02/11/2020
Main Features
Dimensions
Height: 85cm; Width: 60cm; Depth: 59cm
The Bosch Serie 6 i-DOS WAU28PH9GB white 9kg 1400 spin washing machine offers an efficient performance with fantastic features to make doing the laundry stress-free.
14 Fantastic Programmes
Complete with an impressive 9kg drum capacity and 14 fantastic programmes, you'll have no problems tackling dirty laundry piles. Whether you're looking to wash your delicate wool jumpers or work uniform, there is the perfect wash for your needs. Programmes include:
Cottons
Cotton Colour
Eco 40-60
Easy Care
Delicates/Silk
Wool
Shirts
Mixed Load
Featuring Bosch's unique WaveDrum design, you can have peace of mind that your garments are being looked after with every wash cycle. The VarioDrum water system ensures that clothes aren't damaged.
We all forget the odd sock or shirt at the bottom of our laundry baskets. Not anymore! Equipped with the amazing Reload function, you'll be able to add items of clothing.
i-DOS & Home Connect
If you're fed up of guessing how much detergent you need for your wash, you'll love the Bosch's innovative i-DOS system. The Intelligent Dosing System automatically measures the precise amount of detergent and water for each load.
It has never been easier to do the laundry with the marvellous Home Connect function. Simply download the app to your smart phone and you'll be able to control and monitor your washing machine, even when you're not at home!
Reliable Design
Fitted with the EcoSilence Drive, you won't have to worry about your washing machine breaking down thanks to the brushless motor. Furthermore, this is much more energy efficient, ensuring your bills stay down.
Not only is this motor reliable, it is extra quiet too. This is great for open plan living areas where noisy appliances can disturb dinner time conversation.
Whether you're upgrading an existing appliance or furnishing a new home, the Bosch Serie 6 i-DOS WAU28PH9GB white 9kg 1400 spin washing machine won't disappoint.
Key Information
Dimensions
(H): 85cm; (W): 60cm; (D): 59cm
Maximum Spin Speed
1400RPM
Guarantee & Warranty
Length of Warranty
2 years
Performance
Maximum Spin Speed
1400RPM
Annual Energy Consumption
152kWH
Annual Water Consumption
11220L
Wash Programmes
More Information
Programme Selector
Dial/Buttons
Installation
Cold Fill Only
Recommended / Related Products