Home
> Bosch Serie 6 HBA5570S0B Stainless Steel Built-In Electric Single Oven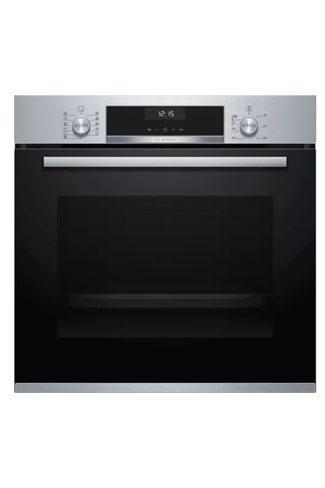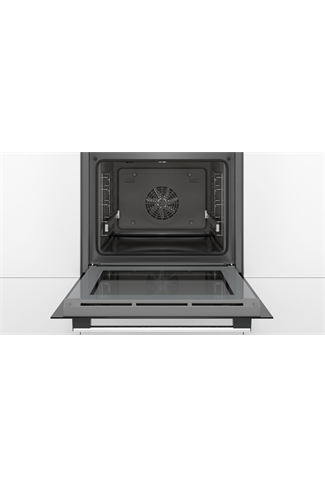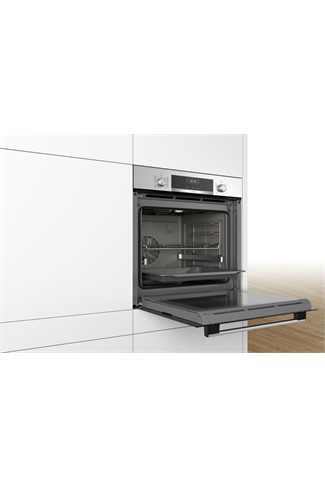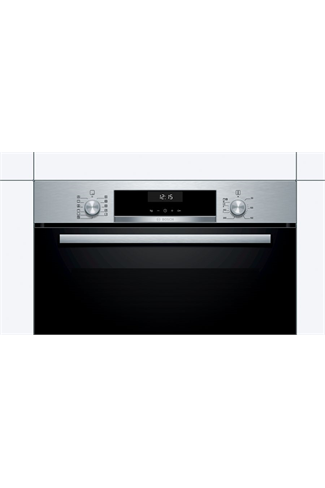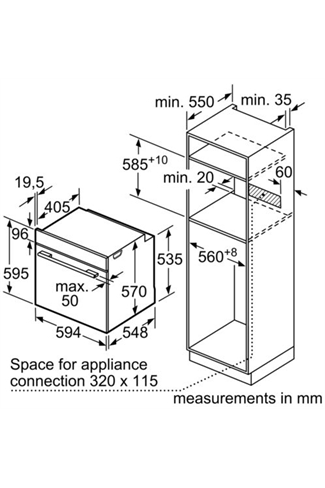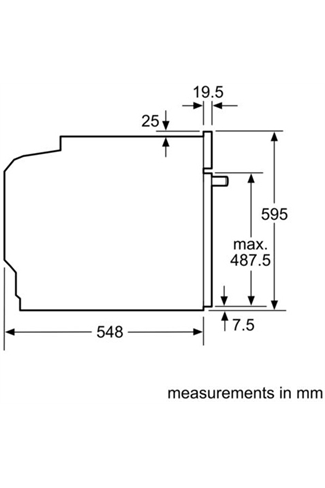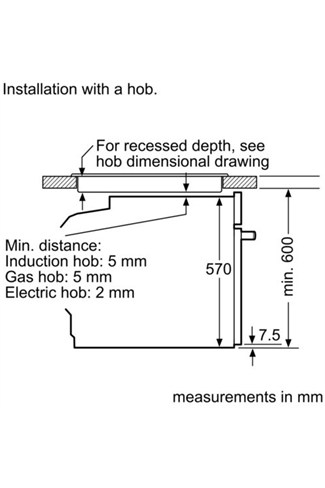 Bosch Serie 6 HBA5570S0B Stainless Steel Built-In Electric Single Oven
Special Order Item:
This item is currently out of stock.
Main Features
Dimensions
Height: 60cm; Width: 60cm; Depth: 55cm
The Bosch HBA5570S0B stainless steel built-in oven will ensure that you are always getting excellent cooking results. Packed with an extensive range of features, your cooking will be next to perfection with no effort required.
Pre-set Programs
Equipped with the AutoPilot 10 that provides ten pre-set programs to accommodate different types of foods, this Bosch built-in oven can do it all. Simply select the type of dish you're cooking and let Bosch handle the rest; you'll certainly be cooking like a Bosch.
Balanced Cooking
Take advantage of the Bosch HBA5570S0B 3D Hotair to provide the ultimate cooking experience without any sacrifices. Whether you're cooking two dishes or one, you'll get an even distribution of cooking power at every shelf.
Additionally, you can cook different dishes simultaneously without having to worry about mixing flavours, thanks to its fan assisted oven that disperses food quickly and efficiently so that no flavour mixing occurs that could spoil your dishes.
EcoClean
Fitted with an easy clean feature so you can spend less time cleaning and more cooking, this Bosch HBA5570S0B built-in oven has special lining coats on the wall that absorbs grime. Simply, give the oven wall an occasional wipe down and get back to amazing cooking results.
Telescopic Rails
Get an excellent user experience with this Bosch model that can conveniently slide your dishes out on the telescopic with ease, so you can grip your food without breaking a sweat. For extra handiness this can be added to any level of the oven for flexible use and easy cleaning.
The Bosch HBA5570S0B stainless steel built-in oven will have you cooking like a top tier chef thanks to its range of brilliant programs, convenient design and powerful cooking performance.
Key Information
Dimensions
(H): 60cm; (W): 59cm; (D): 55cm
Guarantee & Warranty
Length of Warranty
2 years
Performance
Main Cavity Features
Grill Type
Full Width Electric Grill
Door Type
Double Glazed Window
Removable Inner Glass Door
Yes
More Information
Cleaning Method
Catalytic Liners
Installation
Plug & Play/Hardwired - Plug & Cable Not Supplied
Recommended / Related Products