Home
> Bosch Serie 4 KGN36VWEAG 60cm White 60/40 Frost Free Fridge Freezer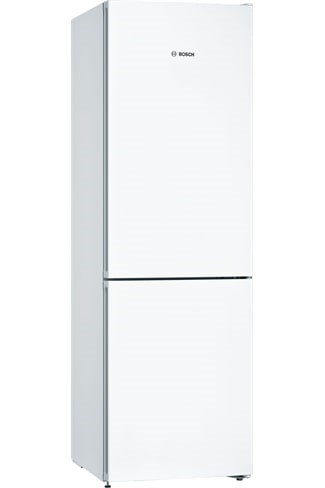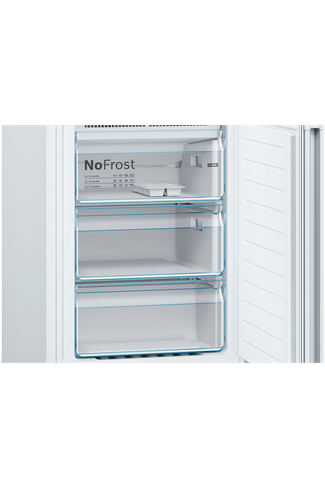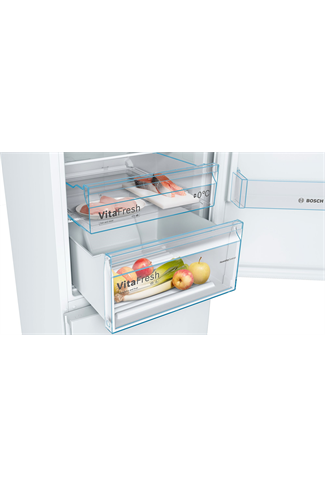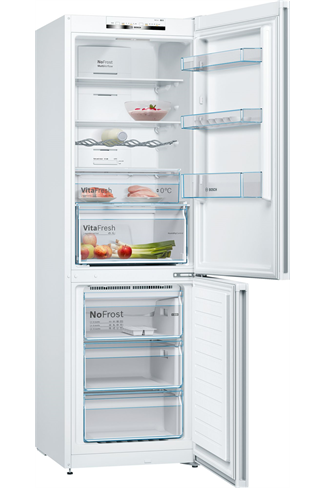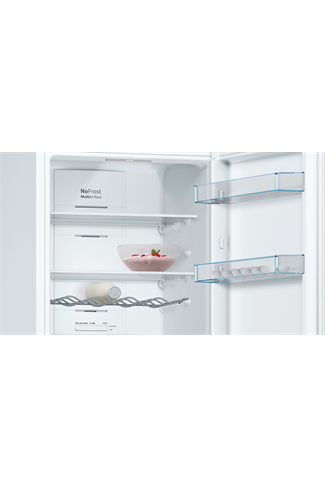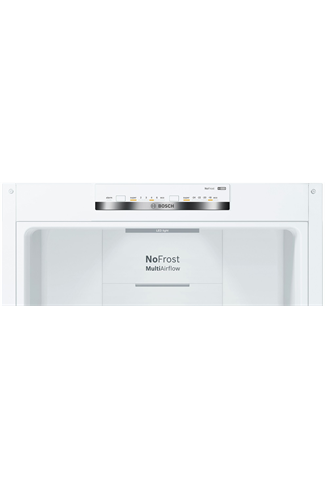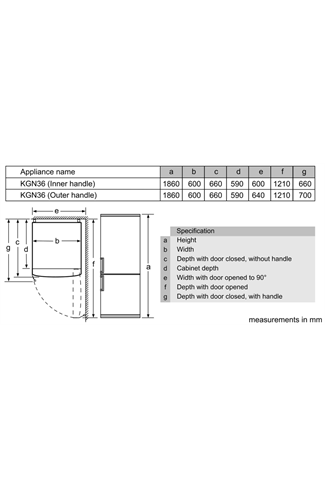 Bosch Serie 4 KGN36VWEAG 60cm White 60/40 Frost Free Fridge Freezer
Available from Monday, 02/11/2020
Available from Monday, 02/11/2020
Main Features
Dimensions
Height: 186cm; Width: 60cm; Depth: 66cm
The Bosch Serie 4 KGN36VWEAG 60cm white 60/40 frost free fridge freezer combines a spacious storage capacity with great features to keep your chilled and frozen foods fresher for longer.
Fridge Compartment
The impressive 237 litre fridge compartment boasts lots of storage options, including two drawers, wire bottle rack, four height adjustable shelves and three door balconies.
Keeping your chilled produce fresh has been made much simpler thanks to the FreshSense function. By using especially designed sensors, the FreshSense technology maintains a constant temperature.
Freezer Compartment
Featuring three drawers split over a generous 87 litre storage capacity, the freezer compartment gives you plenty of room for ice cream or leftovers. Additionally, the SuperFreeze function makes sure flavour is locked in immediately.
If you're fed up of having to constantly defrost the freezer, you'll love Bosch's NoFrost system! By ensuring humidity is removed, you won't have to worry about ice building up.
MultiAirflow System
To ensure your food is kept in the ideal conditions, the MultiAirflow system ensures cold air is blown across the cavity to keep temperature fluctuations to a minimum.
Not only does this preserve food for longer, it is much more energy efficient. Given an A++ energy efficiency rating, it is ideal for households looking to keep their utility bills down.
Perfect for larger households with plenty of hungry mouths to feed, the Bosch Serie 4 KGN36VWEAG 60cm white 60/40 frost free fridge freezer will make your weekly shop simpler.
Key Information
Dimensions
(H): 186cm; (W): 60cm; (D): 66cm
Fridge Freezer Type
Freestanding
Guarantee & Warranty
Length of Warranty
2 years
Performance
Annual Energy Consumption
260kWH
Fridge
Freezer
Power Failure Storage
16 hours
More Information
Temperature Controls
Touch
Recommended / Related Products