Home
> Bosch Serie 4 BBH3211GB Black Flexxo Cordless Vacuum Cleaner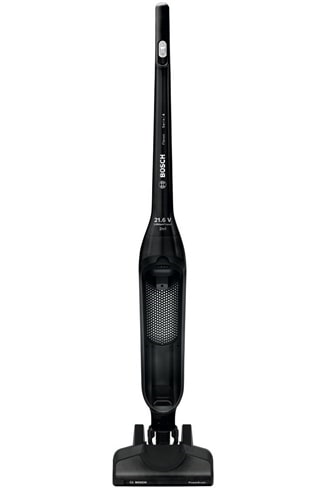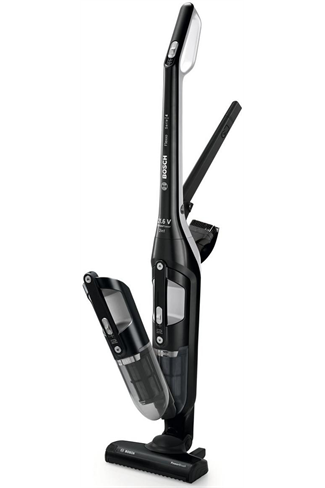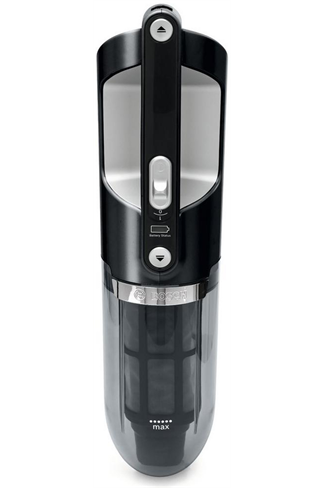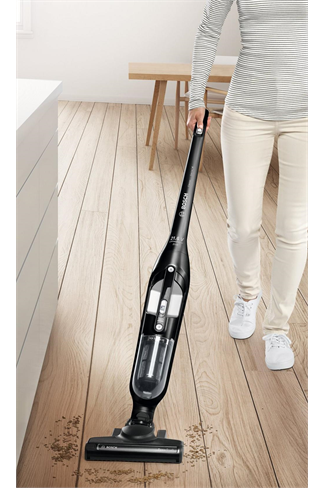 Bosch Serie 4 BBH3211GB Black Flexxo Cordless Vacuum Cleaner
Available from Monday, 05/10/2020
Available from Monday, 05/10/2020
Main Features
Dimensions
Height: 115cm; Width: 27cm; Depth: 18cm
The Bosch Serie 4 BBH3211GB black flexxo cordless vacuum cleaner has enough power to clean up your house. Its 2-in-1 makes it a very versatile appliance that is able to clean your floors, furniture and even your car!
Bosch Design
Fitted with Bosch's lithium-Ion technology, this vacuum cleaner has enough power and juice to last for up to 50 minutes. Its cordless design means you'll have complete freedom to move from room to room without having to worry about unplugging. From vacuuming carpet to sofas this Bosch appliance can clean it all, such as:
Carpet
Laminate
Parquet
Stone
Tile
Power Levels
Equipped with two different power levels you'll be able to boost your cleaning tasks with ease. Also, it is fully fitted with convenient tools that will help in cleaning up every kind of dirt with the crevice nozzle, upholstery brush, and dusting brush. If that's not enough, you are also able to detach the handheld from the stick to reach high up ceilings.
After the jobs done, you can put your vacuum cleaner back on charge so that its ready to go whenever you need it again in only 4-5 hours. Its freestanding design means you can charge this cleaning machine at any socket in your home without a worry.
Easy Maintenance
Reduce waste, thanks to this Bosch appliance bagless feature you can simply empty when the 0.9 litre fills up. Optimised for maximum efficiency the RobustAir System provides consistent cleaning results.
The Bosch Serie 4 BBH3211GB black flexxo cordless vacuum cleaner gives you an excellent mobile cleaning experience thanks to its wireless feature and variety of on board tools.

Key Information
Dimensions
(H): 115cm; (W): 27cm; (D): 18cm
Vacuum Cleaner Type
Cordless
Guarantee & Warranty
Length of Warranty
2 years
Performance
Vacuum Cleaner
Crevice Nozzle Included
Yes
Upholstery Nozzle Included
Yes
More Information
Recommended / Related Products