Home
> Bosch KGN33NW20G No-Frost Fridge Freezer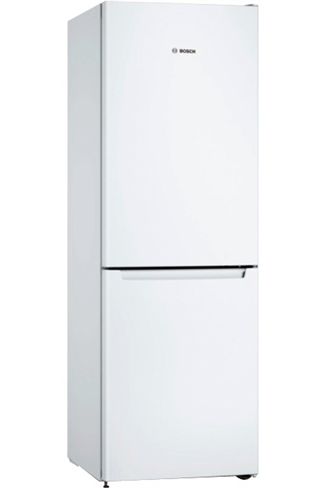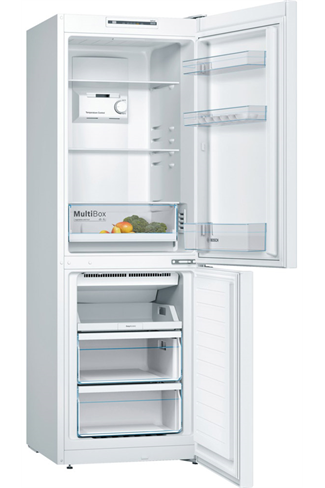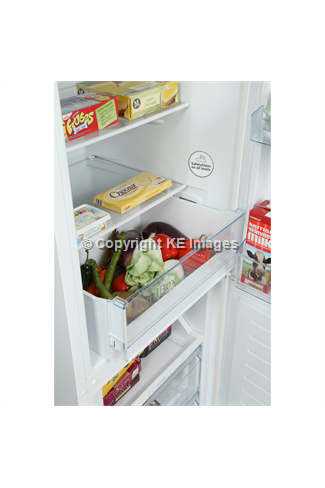 Bosch KGN33NW20G No-Frost Fridge Freezer
Available from Thursday, 25/01/2018
Main Features
Dimensions
Height: 176cm; Width: 60cm; Depth: 66cm
The BOSCH KGN33NW20G frost free fridge freezer provides a kitchen appliance that is easy to maintain and can store all of your shopping even when you purchase a few extras, with its A+ energy efficiency you know it's not costing the earth to run.
The fridge cavity in this Bosch provides you with 192 litres of space, this spread over 2 glass shelves, a drawer space as well as 3 door balconies this appliance can store it all. The LED light for ease of use and the multi air flow system keep a regulated temperature throughout the unit keeping your food fresh for longer.
The freezer in the Bosch KGN33NW20G is frost free meaning you won't have that annoying build up of ice and what's better is you won't have to manually defrost it. Keeping your storage space free for the important stuff like your food and treats. The 2 drawer and sliding shelf keeps any food in arms length and allows you to find your chosen dish with ease.
Come on down to Kitchen Economy in Cardiff today to see this Bosch appliance as well as many others in our range of fridge freezers, cookers and ovens.
Key Information
Dimensions
(H): 175cm; (W): 60cm; (D): 65cm
Fridge Freezer Type
Freestanding
Guarantee & Warranty
Length of Warranty
2 years
Performance
Annual Energy Consumption
290kWh
Fridge
Freezer
Power Failure Storage
16hr
More Information
Recommended / Related Products