Home
> Blomberg WNF63221 6kg Washing Machine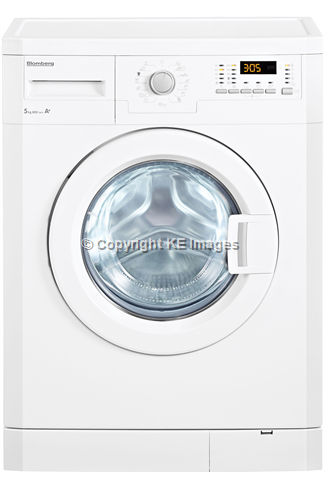 Blomberg WNF63221 6kg Washing Machine
Available from Monday, 29/01/2018
Main Features
Dimensions
Height: 85cm; Width: 60cm; Depth: 47cm
The Blomberg WNF63221 is part of the fantastic collection of washing machines that we stock here at Kitchen Economy.
This appliance is also known as a 6kg washing machine due to its 6kg load capacity, which is more than big enough to meet the laundry demands of medium sized family.
With over 15 programmes for you to choose from including cottons, synthetics, hand wash, woollens, shirts, darks and sportswear, you are always guaranteed to find the perfect programme for the laundry you want to do. The mini 14 cycle on this Blomberg washing machine is fantastic as it allows you to do a 2kg load of washing in just 14 minutes. The fast full load cycle also allows you to do a full load in just 28 minutes, so it is perfect if you often find yourself needing to get washing done fast. You can easily see how long is remaining on the wash thanks to the LED display this appliance has.
The Blomberg WNF63221 is also considered to be an extremely environmentally friendly thanks to the superb A++ energy rating it has been awarded. With a 164kWh annual energy consumption, 8800 litre annual water consumption and 59dB wash noise level, it's not hard to see why this washing machine has such a good energy rating.
Key Information
Dimensions
(H): 85cm; (W): 60cm; (D): 47cm
Maximum Spin Speed
1200RPM
Guarantee & Warranty
Length of Warranty
3 years
Performance
Maximum Spin Speed
1200RPM
Annual Energy Consumption
164kWh
Annual Water Consumption
8800L
Wash Programmes
More Information
Recommended / Related Products