Home
> Blomberg HKN9310 White Electric Cooker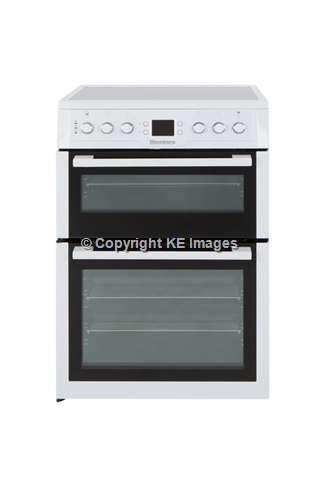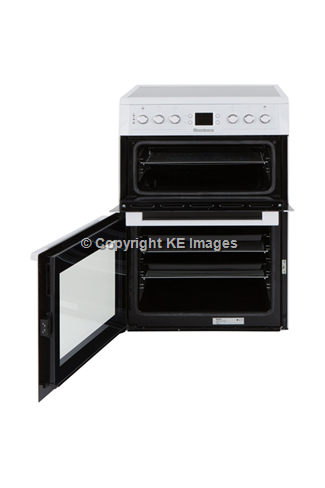 Blomberg HKN9310 White Electric Cooker
Available from Monday, 26/03/2018
Special Order Item:
This item is currently out of stock.
Main Features
Dimensions
Height: 90cm; Width: 60cm; Depth: 60cm
KE Review

As part of our range of Blomberg electric cookers, this electric cooker with a double oven is a fantastic appliance with many great features. With a 65 litre capacity main oven and a 35 litre capacity top oven, this electric cooker is perfect for those who have large families, as you can cook the children's food in the top oven whilst roasting a joint of meat in the main oven. You would presume that you would have to pay a lot when it comes to your utility bills due to this electric cookers large capacity, but this isn't the case. As it boasts an AA energy rating, you will notice the savings on your utility bills over time!
There are several other impressive features on this appliance including a 4 zone ceramic hob, a fan assisted main oven which allows for a more even distribution of the hot air, catalytic side walls which are extremely easy to clean, and an easy to use programmable LED timer.
Please ensure that this appliance will fit in the space that you have allocated for it in your home by checking the measurements that are listed in the product specifications.
Product Details
Dimensions
(H) 90cm; (W) 60cm; (D) 60cm
Door Type
Glass Left Hand Opening Door
Guarantee
Manufacturers Guarantee
3 years
Performance
Top Oven Cavity Features
Oven Type
Electric Top Oven
Door Opening
Drop Down Door
Full Width Variable Grill
Yes
Main Oven Cavity Features
Shelves
3 Adjustable Shelves
Door Opening
Left hand door opening