Home
> Blomberg GSN9120 White 12 Place Setting Dishwasher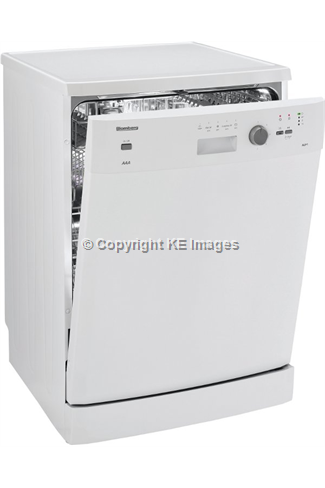 Blomberg GSN9120 White 12 Place Setting Dishwasher
Available from Monday, 26/03/2018
Special Order Item:
This item is currently out of stock.
Main Features
Dimensions
Height: 85cm; Width: 60cm; Depth: 57cm
The Blomberg GSN9120 is part of the range of dishwashers that we stock here at Kitchen Economy, and will make a huge difference to how clean your dishes and glasses look!
There are a total of 5 programmes for you to choose from, which include a pre-wash setting, rapid 35 degrees programme, economy 50 degrees programme, a quick and clean 60 degrees programme and an intensive 70 degrees programme.
This appliance is a 12 place setting dishwasher which is a generous load space for an appliance of this type. It has been awarded an A energy rating thanks to the 48dB noise level, the 15 litre water consumption on the economy cycle and the 1.09kWh energy consumption on the economy cycle.
To top it all off, the appliance has a 3 year warranty attached to it by Blomberg, so you can rest assured that you are purchasing a quality appliance for your home.
Product Details
Dimensions
(H) 85cm; (W) 60cm; (D) 57cm
Warranty
Manufacturers Warranty
3 years
Performance
Water Consumption on Economy Cycle
15 litres
Energy Consumption on Economy Cycle
1.09kWh
Wash Programmes
Quick and Clean 60 Degrees
Yes
Recommended / Related Products