Home
> Beko WTG1041B2CW 10kg White Washing Machine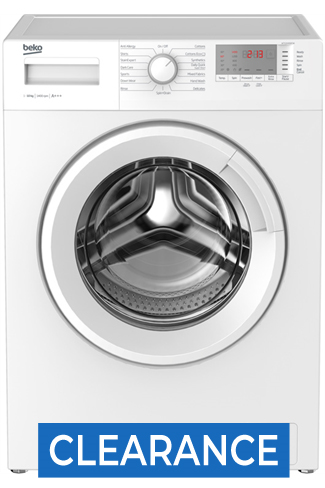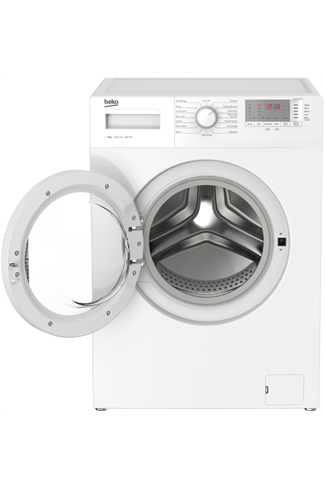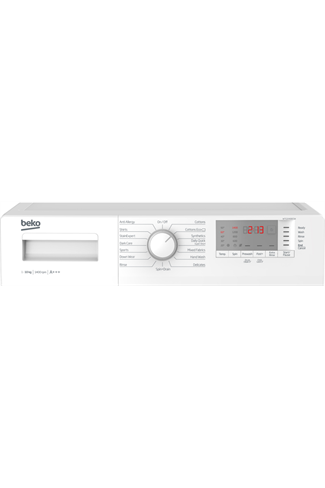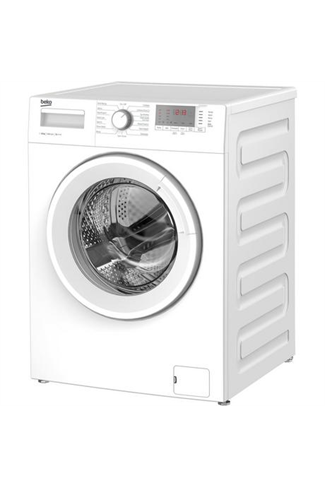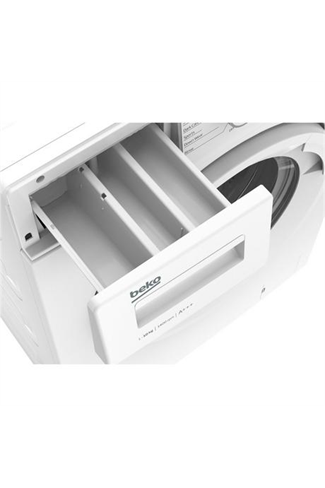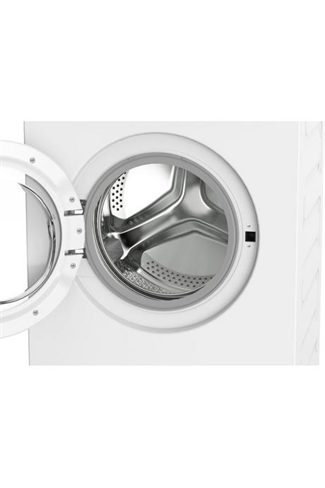 Beko WTG1041B2CW 10kg White Washing Machine
Available from Wednesday, 23/01/2019
Available from Wednesday, 23/01/2019
Main Features
Dimensions
Height: 84cm; Width: 60cm; Depth: 64cm
The Beko WTG1041B2CW 10kg washing machine is ideal for larger households with plenty of laundry to clean. With a powerful 1400rpm spin speed and A+++ energy rating, you can efficiently wash your clothes whilst saving money!
Keep Your Electricity Bill Down
Larger washing machines are often seen as energy guzzlers that make your electricity bills sky rocket. Not with this model! The WTG1041B2CW has a top energy efficiency rating of A+++, ensuring your energy bills stay as low as possible.
With a washing drum load capacity of 10kg, this larger machine will be able to keep your laundry pile down. Need your washing done in a hurry? The Daily Quick programme will be able to wash a full load within 28 minutes! Additionally, you can also use the Fast + Full programme which can shorten any other programme by up to 55%.
The 1400rpm spin speed and 10kg load capacity has received an A rating for wash efficiency. Meaning you can wash up 50 shirts in just one cycle - amazing! Accompanied with a 34cm porthole this model is incredibly easy to load and unload.
Suits Most Kitchen Interior
Constructed in a standard size of 60cm wide, the Beko WTG1041B2CW can fit snuggly into most kitchens and utility rooms. Followed up with a classic white finish, this freestanding model will complement most interiors.
Washing programmes come in a range of settings, this Beko washing machine includes:
Half Load
Delicate
Anti-stain
Eco
Anti-Allergy
Perfect for a growing household who need clothes washed on a regular basis, the Beko WTG1041B2CW washing machine will solve your laundry problems. With an energy rating of A+++, this model will save you money whilst keeping your clothes clean!
Key Information
Dimensions
(H): 84cm; (W): 60cm; (D): 64cm
Maximum Spin Speed
1400RPM
Guarantee & Warranty
Performance
Maximum Spin Speed
1400RPM
Annual Energy Consumption
237kWh
Annual Water Consumption
11439L
Wash Programmes
More Information
Recommended / Related Products