Home
> Beko WMC126W 6kg Washing Machine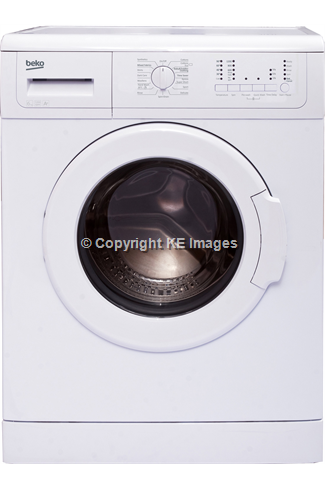 Beko WMC126W 6kg Washing Machine
Available from Monday, 29/01/2018
Main Features
Dimensions
Height: 85cm; Width: 60cm; Depth: 45cm
The Beko WMC126W is one of many Beko appliances that we stock here at Kitchen Economy, and an excellent high quality appliance that offers a range of impressive programmes and features. This Beko 6kg washing machine as the name suggests, has a 6kg load capacity making it perfect for small families or couples.
If you need to replace your existing washing machine, and are looking for a more environmentally friendly alternative, this appliance is the perfect one for you. It has been awarded an A+ energy rating, and that is mainly thanks to the 194kWh annual energy consumption and 8800 litre annual water consumption statistics it provides.
There are 15 modes to choose from on this appliance, and no matter which mode you decide to use, you will barely notice this appliance is on thanks to the 59dB wash noise level, and even on spin it still only produces a noise level of 72dB.
Key Information
Dimensions
(H): 85cm; (W): 60cm; (D): 45cm
Maximum Spin Speed
1200RPM
Guarantee & Warranty
Manufacturers Guarantee
1 year
Performance
Maximum Spin Speed
1200RPM
Annual Energy Consumption
194kWh
Annual Water Consumption
8800L
Wash Programmes
More Information
Recommended / Related Products