Home
> Beko WM8120W 8kg Washing Machine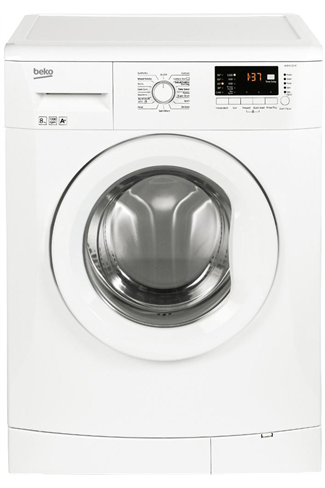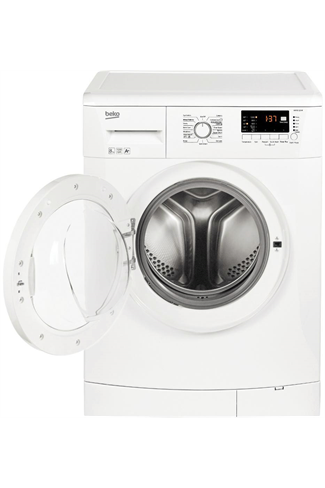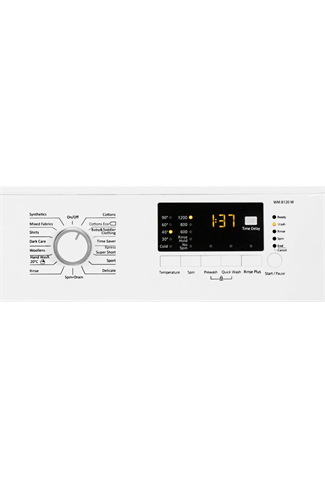 Beko WM8120W 8kg Washing Machine
Main Features
Dimensions
Height: 85cm; Width: 60cm; Depth: 54cm
If you have a large family you can appreciate how much laundry you have to do. Perhaps you find yourself doing a lot of washing every day and want to cut it down to a few larger loads to save money, or maybe you just want a replacement for the large capacity washing machine you already have. If these sound familiar, this 8kg washing machine is perfect for your household and will definitely help you stay on top of your laundry.
The Beko WM8120W has 11 wash programmes in total including synthetics, baby and toddler clothing, woollens, hand wash, mixed fabrics, spin + drain, rinse, dark care, time saver, cottons and cottons eco. There are also 4 extra functions for you to choose from including pre-wash, rinse + hold, extra rinse and the extremely useful quick wash for when you are in a rush and need to get your laundry done!
This 8kg washing machine is also environmentally friendly thanks to a number of useful features. The aquawave drum has been designed to be non-abrasive so your laundry is well protected when it is being washed. It also reduces the amount of wasted washing powder and detergent so you get the most out of your washing machine each time. Other important features include the 11,000 litre annual water consumption, the 248kWh annual energy consumption; 1200RPM spin speed and 55dB wash noise level. All of which lead to the Beko WM8120W being awarded an A+ energy rating.
As with many of the Beko washing machines that we stock here at Kitchen Economy, the Beko WM8120W comes with a 1 year warranty as standard from Beko themselves, so you can rest assured that you are purchasing a high quality appliance for your home.
Key Information
Dimensions
(H): 85cm; (W): 60cm; (D): 54cm
Maximum Spin Speed
1200rpm
Guarantee & Warranty
Manufacturers Guarantee
1 year
Performance
Maximum Spin Speed
1200rpm
Wash Programmes
More Information
Recommended / Related Products