Home
> Beko DFN04C11W White 13 Place Settings Dishwasher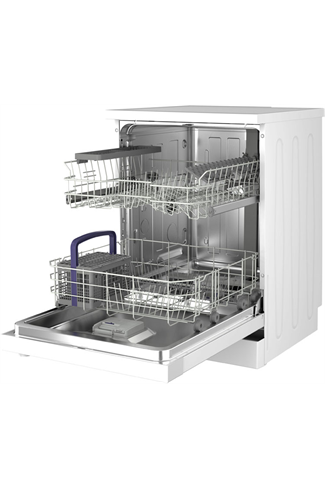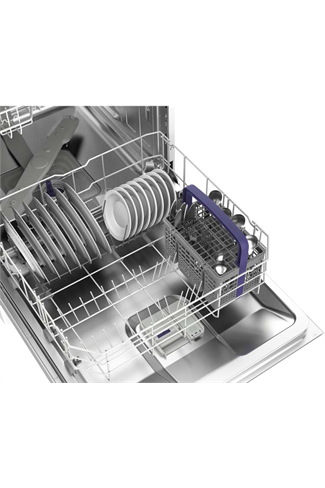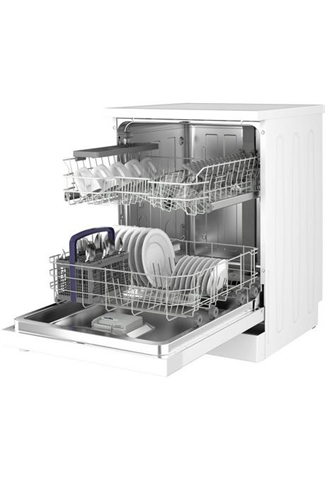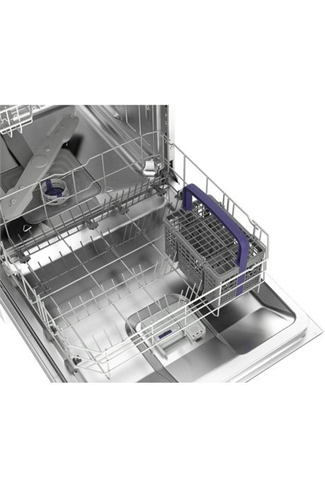 Beko DFN04C11W White 13 Place Settings Dishwasher
Available from Friday, 21/02/2020
Available from Today, 19/02/2020
Main Features
Dimensions
Height: 85cm; Width: 60cm; Depth: 60cm
The Beko DFN04C11W white 13 place settings dishwasher has a superb 13 place settings that can accommodate an entire family's crockery and utensils. Complete with an A+ energy efficiency rating, this is a perfect appliance for a growing household!
Effective Cleaning
Whether you're looking for eco-friendly washing or sparkling dinnerware within only 90 minutes, the DFN04C11W will not disappoint! With a selection of four programmes, this versatile model can wash away any mess it encounters. Washing cycles include:
Eco
Intensive
Mini 30
Clean & Shine
Bored of guessing when your cycle finishes? This Beko DFN04C11W dishwasher has a handy indicator display that shows the programme progress in one location.
Efficiency & Innovation
We all have experienced a dishwasher that leaves your dishes soaking wet after a wash. However, this DFN04C11W dishwasher contains a concealed heating element that will dry your wash once the cycle has finished.
With an A+ energy rating, this efficient freestanding dishwasher will save you money on your electricity bills. Leaving the environment and your bank account happy.
Make washing dishes a simplier and an efficient activity with the Beko DFN04C11W white dishwasher! With an impressive 13 place setting and four wash programmes, this model is a great addition to any kitchen.
Key Information
Dimensions
(H): 85cm; (W): 60cm; (D): 60cm
Number of Place Settings
13
Guarantee & Warranty
Performance
Number of Place Settings
13
Annual Energy Consumption
295kWh
Annual Water Consumption
3220L
Wash Programmes
More Information
Recommended / Related Products